You are new to blogging and you wanna know how long it's gonna take for your new website to get traffic. We want our website to be successful and we want to know how much time it's gonna take. For getting traffic to website what we need is consistency, hard work and patience. You have to keep writing content if it doesn't show results. Getting organic traffic will be hard at first. So you have to drive people from social medias.
In this article I am gonna break down how long does it take for your new website to get traffic.
Generally, it take approximately 3-4 weeks for getting some traffic to a new website. There wont be a lot of traffic to your website. Below 100 people may visit your website at this stage. Also this depends on many things like you can get traffic from social medias too. Publishing quality content constantly can get these numbers up.
If you want organic traffic, it take more time and patience. Lets see these in detail.
How long does it take to get organic traffic to a new website ?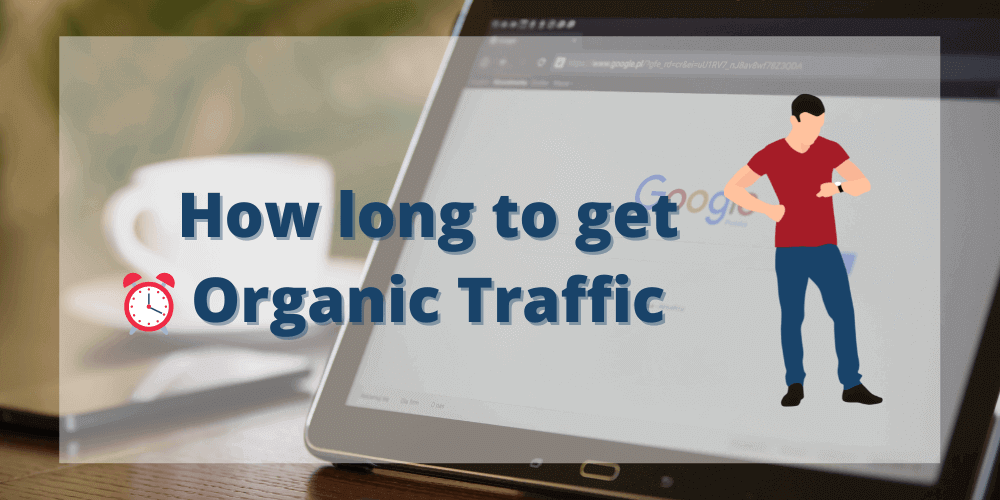 Organic traffic is visitors that land on your page organically through search engine like Google, Yahoo, Bing etc.. without running ads. To appear on search engines organically you have to do SEO on your site.
SEO takes more time. Google may rank your page in 6 months if it is relevant and trustworthy. In most cases it takes more than 6 months to rank on a position in the SERP. This is because google check your content again and again and pass it through various test and finally takes a decision about where to rank a page.
For ranking on google you have to optimize your title tags, meta tags, content, image alt attributes , keyword and many more perfectly.
Some important factors to rank on search engines are:
Keyword research – Plan which all keyword to rank for and optimize accordingly.
Make sure website load faster
Taking care of technical SEO
Writing SEO friendly content
Optimizing content for on page SEO
Getting backlinks to your website
Domain Authority
Responsive – make sure website works fine in all devices (mobiles, Tab, etc..)
I have wrote an article about optimizing on page SEO for your new website. You can check out if you want.
How to get traffic to your new website fast?
Analyze the Competition

If you want to appear on google you have to go for low competition keywords and write article on them. Low competitive keyword are keyword in which there are no authoritative website that already ranks on this keyword.
How to find low competitive keywords ?
Well, just google a topic you wanna write about and look at the results. Check if the website that are raking have more domain authority using tools like SEMrush, Ubber suggest and Ahrefs.
Link building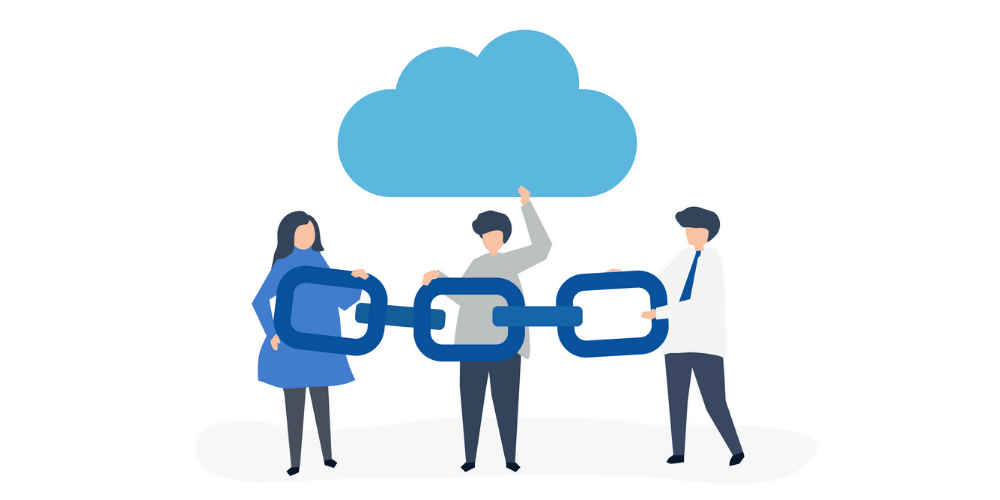 Backlinks are the main factor which google consider for ranking a website. Olden days if a website had some links from other site suddenly that website will show up first. But now google consider a lot more factors but still it plays a role in determining your domain authority. Backlinks are links from other page to your web page. This tells google you are authoritative and trustworthy.
So how to build backlinks ?
Guest Posting – you can write articles on other website and link to your website. It is counted a a backlink. There are a lot of guest posting sites. You can join one of them and write content for them and in return you will get a backlink.
Broken link building – You can build link by looking for broken links on other web pages and ask them if they could replace the link with your. Note that the web page should be relevant to your niche and your article must fit the need of that link there.
Write good content that are helpful to people
Write content that are more worthy to rank. If a visitor read your article they should understand it and should get the information they need easily. So create quality content with structured subheadings. Add more subheadings so that people can read the part they want and find the information easily.
"An image says a thousand word"
Add beautiful images explaining the thing that you write. People will get bored if your article is just a bunch of text. So make it interesting by adding images, statistics to prove your points and anything in your creativity.
So these are some tips to get traffic to your new website instantly.
There are also other ways a website can get traffic other than search engines. It through social media's.
How to get traffic to website through social medias ?
Social media is most instant way to get traffic to your website your website . As people are getting more into social media than never, it is a good opportunity. At the beginning of your blogging journey traffic from social medias will be major part because search traffic take long time.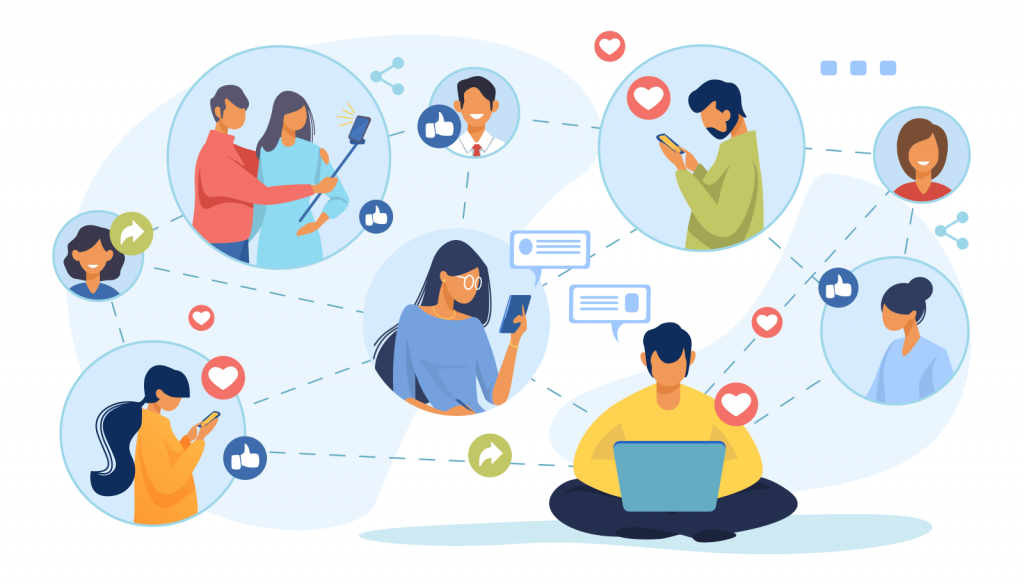 Also if your URL is shared across the social sites google consider it as social signal. To determine page quality these days search engine consider how much does that URL appear on the web.
So social traffic is good for search ranking too.
You can get some people to visit your website by sharing your content on major social media websites. Go create account in name of your website and start posting. Create video content and link back to your website. Post twice a week in social sites. Content is all that needed here.
Take advantage of major social medias to drive traffic to your website.
Instagram can be a good source to get visitors to your website. Build your Instagram account. Post weekly and create reels. Reels are very engaging. People spend lot of time there without knowing. Use it for your business.
Facebook also can drive quality traffic to your website. You just need to know how to use it. Don't go spam and share your articles to everyone. Find people who are interested in the topic. You can do this by searching on groups and share the article there. Build a community of people by creating a group and be active in it.
Another good platform is LinkedIn. LinkedIn is a great platform for business and blogs because people there don't post their photos and videos like on other social medias. The platform is helpful to hire people and finding jobs. So you can easily find people who are interested in your topic.
Through these techniques you can get more traffic to your new website without taking too long.
Also read : How to make money from website traffic ? (full guide)
Conclusion
So this all of it. I hope now know how long for a new website to get traffic. Getting traffic to a new website need patience and time. Also hard work is important. If you want to get traffic from search you should have quality content and patience. We could help your website get traffic if you want us to. Contact me at mail@bloggerscore.com. We provide SEO service too. Subscribe to our newsletter if you want to get more content directly to your inbox.