Is your website not appearing in google ?
Yeah ! that why you are here and you are at right place. People try very hard to get on search results. It will be easy for you because you found this article.
No matter how hard you try, your website wont appear on google instantly if you haven't done these 12 tips which i am going to share in this article in your website.
These are basic things you should do if you want to appear on google. I assure instant results if you follow his article correctly. By instantly i mean within 1-2 weeks.
First of all, you are newbie right ?
For appearing on google first you need to get indexed by google search crawlers.
Without any further delay let jump into the 16 tips to make your website appear on Google.
Implement the following on your website to appear on Google instantly
Sign up to Google search console
Sign up to Google Analytics
Keyword research – Plan your keywords
Write 3-5 articles on your website
Get some backlinks to your website
Optimize Meta description perfectly
Install Yoast SEO plugin
Make your website load faster
Request for indexing (Google search console)
Promote on social medias
Internal linking
Site map submission to Google search console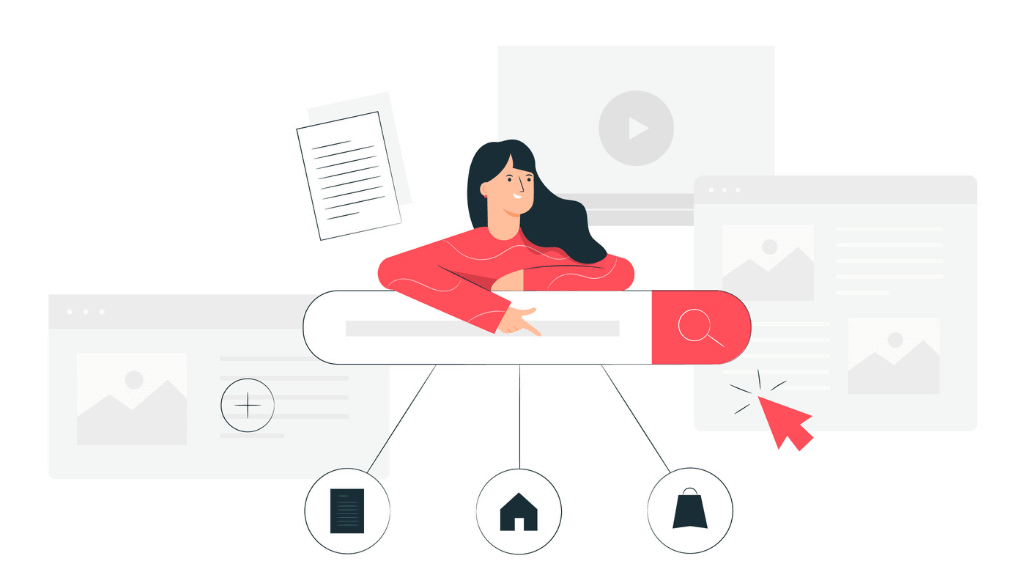 1. Sign up to Google search Console
If you dont know what Google search console is let me give you an introduction.
Google Search Console is a free tool provided by google to monitor how many clicks you get in serach result, how many errors are there in your blog and so on. Also you can check if your website or blog is indexed or not.
I have been using this tool since i started blogging. It is very helpfull in appearing in Google fast and you can submit your URL for indexing. if you sign up for google seach console that's when you start getting noticed by google. Your web pages will be monitored by google search bots. So if it is Optimized good it will appear on Google. I will share some optimizations later in this article. If you want a complete guide of SEO for a brand new website you can check out my blog post about it.
Now to lets see how to set up search console
How to set up Google Search Console ?
First you should sign in to Google search console. Go to search.google.com/search-console and sign in.

You can use your google account. Using the same email id that you used in your website would be a best practice. Now you need to add your property(website) in search console. Always remember the mail id that you used to sign up for search console.
Here is how you can do it.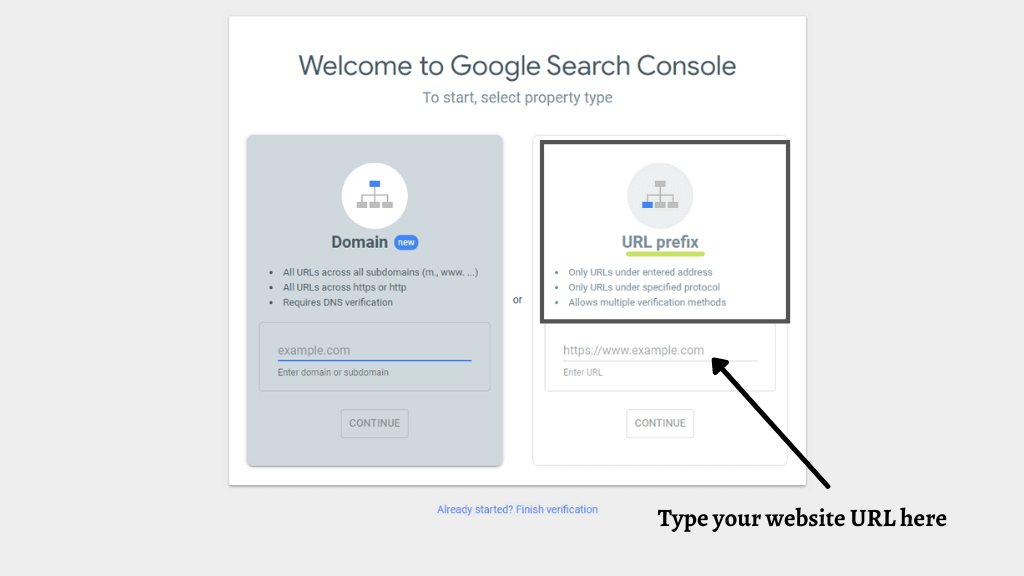 As shown in the image, enter your website's full URL. Enter it in URL prefix. And click continue. Doing this you are adding your website as a property to the email id you have logged in on your search console. Click continue.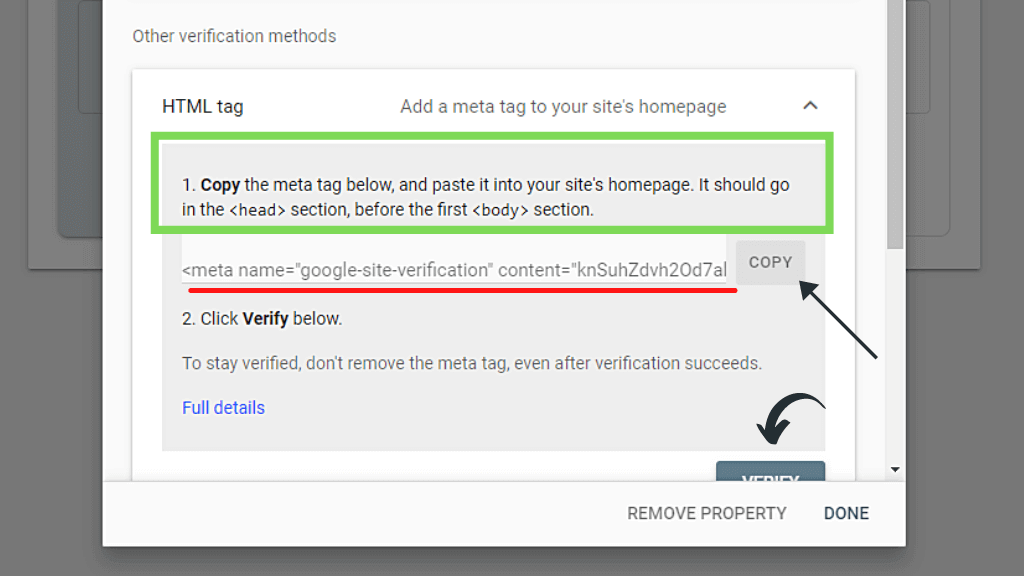 Now they have to verify that the website is yours. So search console will provide some html code that you should copy and paste in your website's html. Copy the code and go to your WordPress website dashboard.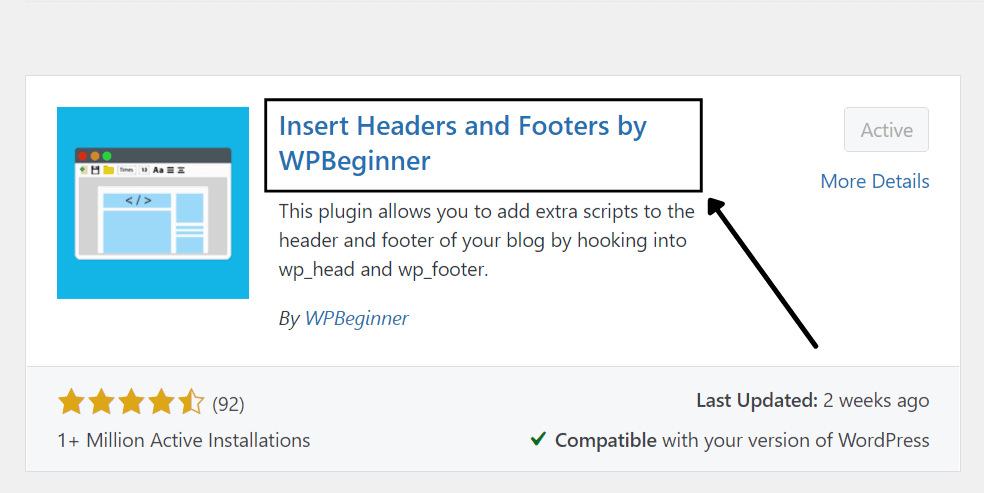 For inserting it into your website html template you might need a plugin called insert header and footer. After installing and activating it, you will see new option called insert header and footer in your WordPress settings.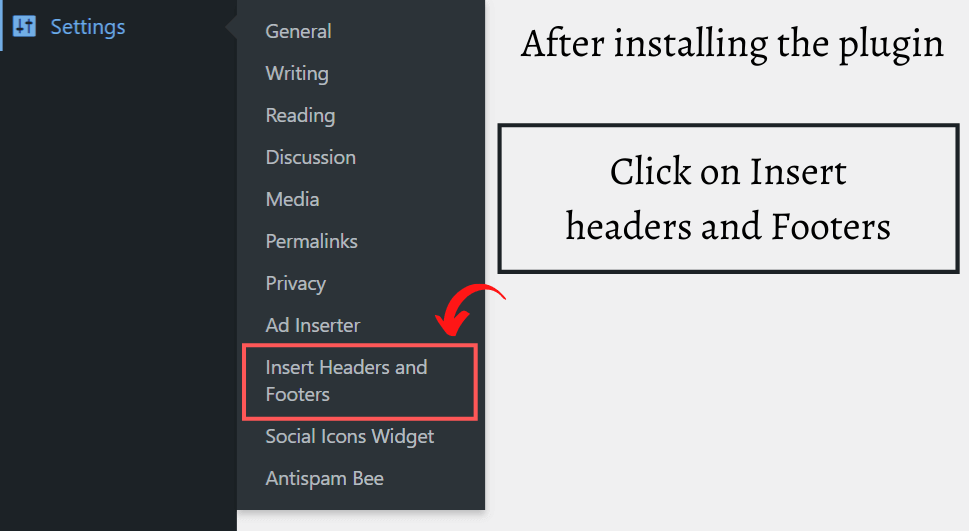 Click on it.
The dashboard of the plugin would look like the image above. Now paste the code that you copied from the search console in the header or head section. Click the save button at the bottom.
2. Connect Google analytics
Google analytics is a tool for tracking your website traffic. You can see more details about your traffic like where it is from and the time you are getting traffic, bounce rate and many more details. While you sign up with Google analytics they ask you t add code to your site. This enables them to track your website and also help you rank on google. This let google know that your website exist and keep tracking progress.
You have to give your website details and paste a code that they give you in your website template. There are other ways to connect Google analytics.
Other than for making website appear on google there are more features. You will get to know more about your traffic. It will give you data that only google can give about search traffic. If you have got Google AdSense approval then you can get insights of your earnings and see how people interact with your ads.
How to set up Google Analytics?
Here is a video that will help you connect google analytics to your website.
3. Keyword research – Plan your keywords
Next important thing is keyword research. You should research an d plan your keywords about which you are going to write article. I will explain how to do keyword research and write article for appearing in google step by step.
How to do keyword research ?
First of all, you should search on google about the topic you are going to write about and find less competitive best keywords. Here how to do it. Go to google and search the topic you are going to write about. Look at all search results and find a short term for the topic that is the keyword. For example if you are having health website and you are going to write article about 10 best exercises for weight loss in 30 days, your keyword could be "weight loss in 30 days" or "exercises for weight loss". So i hope you understood how you should select a keyword.
Simple definition of keyword: A keyword is a word that people type in google for getting what they want.
You can find many keywords for a topic. So you should select a less competitive keyword and write article focusing to rank on that specific term.

Points to be note before choosing a keyword
The keyword should be less competitive
Make sure it has enough search volume
Should not be too lengthy
It should be relevant to your website niche
Less competitive keywords are keywords in which you can rank easily. These are keyword in which they are no big authoritative websites ranking. There would be only small websites ranking on these keywords. Authoritative website have a lot of backlinks so it would be very hard to rank on keywords which they already rank. They are websites which have been there for long time and as a new website you cannot appear on these keywords. It is hard to find a less competitive keyword because there is billions of article on most topics. But you should choose a medium level keyword. You can use tools like semrush for this. It is paid tool but you can search 10 times for free per day. I will show you how to use it later in this article.
I wont recommend looking search volume in keyword tools because sometimes it is not accurate. You probably should have an idea of how many people would search a topic. Also there is another way to know if the people are searching related to the topic. It is by using using google search. Let's say i am going to write an article about blog description. If i go to google.com and type blog description it will auto suggest some keywords.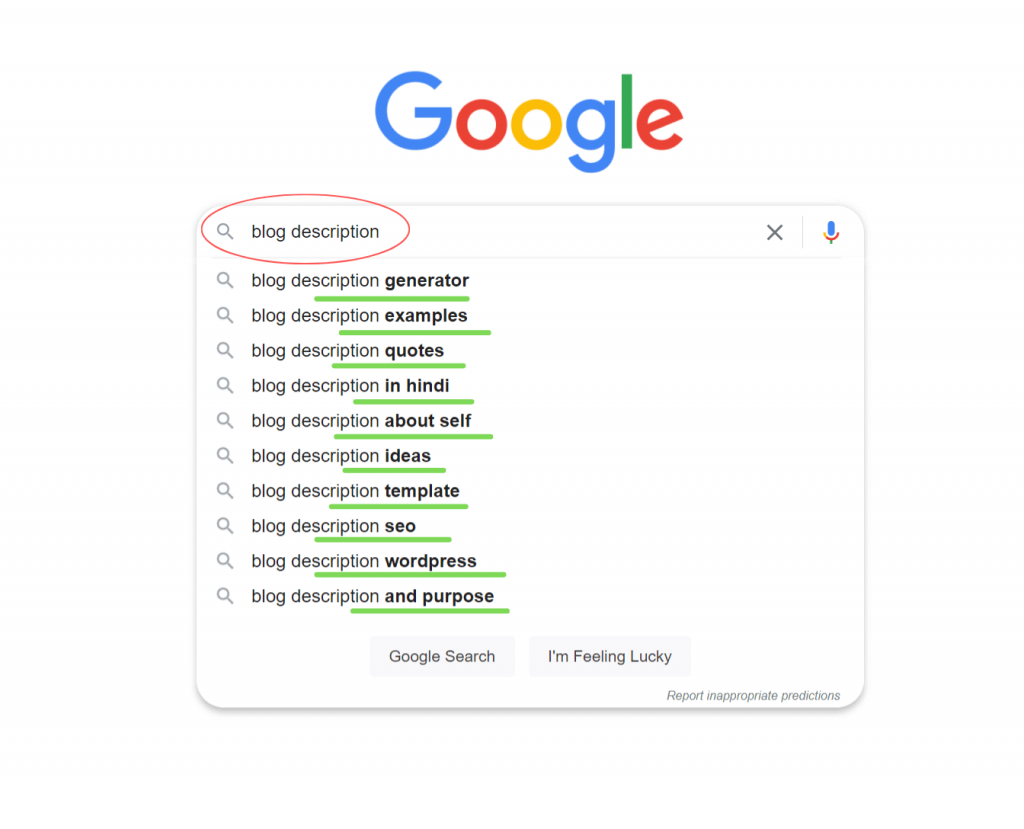 These suggested keywords while searching on google are keywords that many people search. Google auto fill shows the keywords that other people have searched on google. This shows that the keyword has search volume. You can target these keywords for ranking because it has the potential to bring traffic to your website.
keep your keyword short. It shouldn't be a long sentence. Keywords are short words that people type in google. Usually people don't type in a long sentence to get their result. If people search in long sentences, google identify what they want by picking out keywords in it and shows the results that are matching to that keyword.
The keyword you select should have the potential to bring targeted traffic to your website. You should select keyword that is related to your blog's niche so that it can help you rank in desired topics.
How to use keyword research tool for finding keywords ?
You can use tools to find keywords. There are paid tools and free tools. I will show you how to find keywords using Semrush.
So i chose a keyword that relevant to my niche and analysed it on Semrush.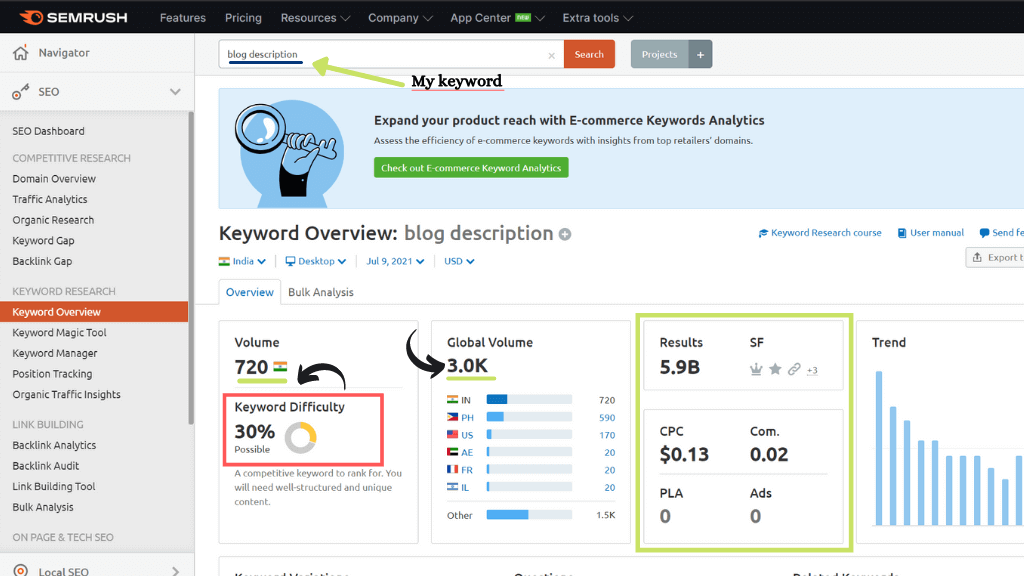 "blog description" is my keyword and it shows different keyword variations and different queries that people enter into google on that topic. Don't look at the search volume. Because keyword tools are not accurate about search volume. In some keyword it my be accurate but in some may show zero searches per month. It is because they don't have data about how much people search a specific keyword. As i said above you don't worry about search volume. Almost every keyword have enough search volume because nowadays people google everything. Though some keyword don't have search traffic. I have said above how you can determine search volume. What i need you to look at is the keyword suggestions and different variations. If you include these on your article, your article can rank on multiple terms.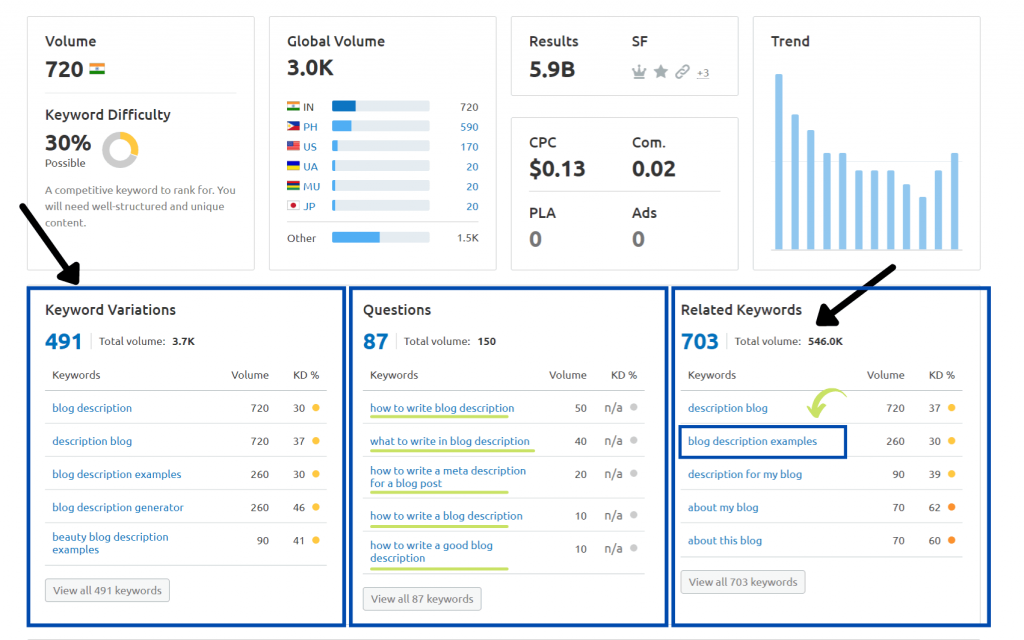 Also this tool shows the organic search competitors for that keyword. It means website that already rank for that term. You can check competition of your keyword in Semrush.
So now you have found your keywords. Next thing you should do is to write article focusing on that keyword. Include your keyword in title, meta descriptions and in between the article. Google understand what you article is about by search for keywords in your article. You can use the keyword variations and queries on that keyword shown in Semrush. It will help google understand your article there by you will get ranked for right terms.
For your website to appear on google you should research and find 3-5 keyword like this and should produce quality content on that.
4. Write 3-5 articles on your website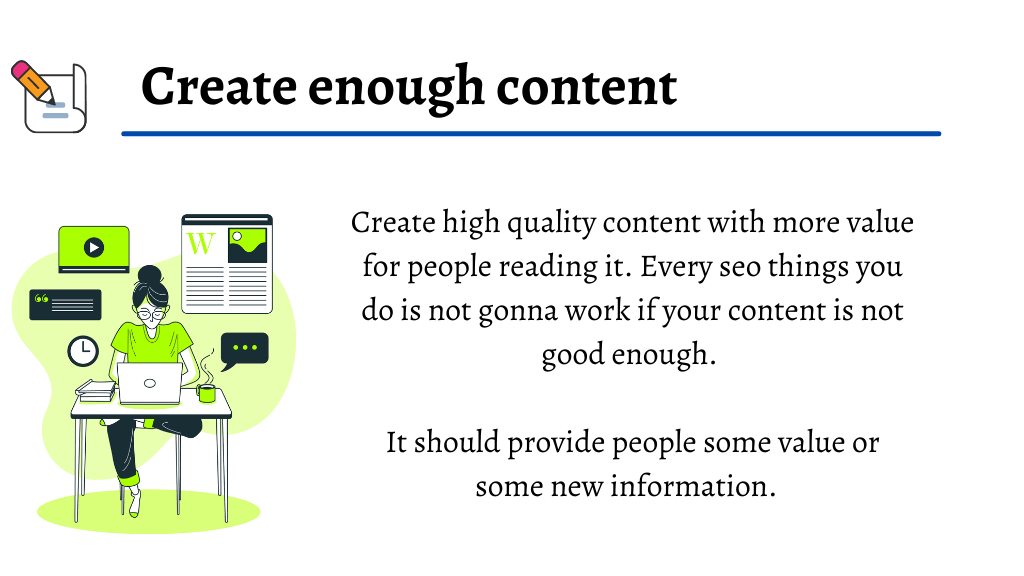 Producing quality content is crucial to make a website appear on google. Your content should stand out if you want to out rank other websites. Here my tips to write amazing content for your blog.
How to write a amazing content for your blog ?
1) Have template to write blog post
You should have a style of writing blog post. What i do in my blog post's is start with an introduction about the topic, body and the conclusion. In my indroduction i give a breif info about the topic and so on.
Then i start my article body with a subheading (h2 tag) and provide the information about the topic. I divide my body into sections by adding subheadings. I fill up the subheadings with content and detailed information.
And then at the end i will add a conclusion note. You should have a template like this so that it will be easy for you to write articles constantly. You can follow my template or you can create one your own.
2) Add images to your blog post
Images make your content more beautiful and interesting. No one want to read a bunch of text. Add enough images and explain your points using images. These image can appear on google images if optimized correctly.
While adding images add the keyword in the alt text. This can help appear on google images. Appearing on google images is much more easier than appearing in search results. If your images get ranked, it will help your website appear on Google search results. Add good quality images to your blog.
Compress it's size to make it load faster on your website. You can add images showing stats or screenshots and also decorative images. Use tools like Canva and PicsArt for creating and editing images.
3) Create some rules to write blog post
Here are some things i do.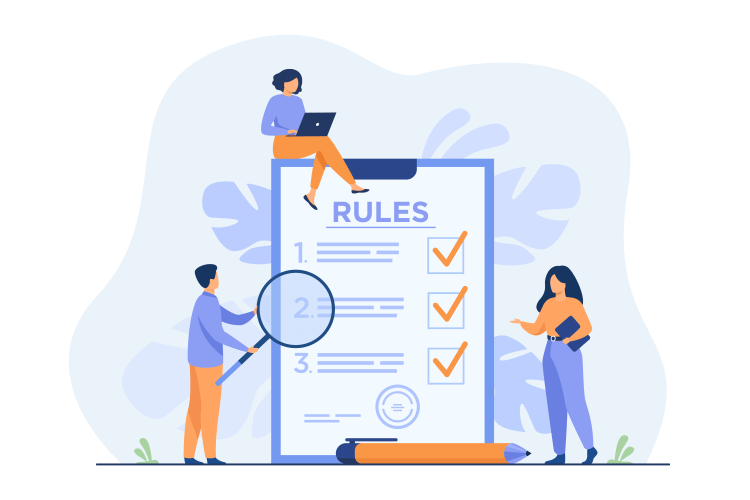 If you look at my articles you can see that i use the word "you" and "I" most of the time. These word make reader feel we are talking to them. It helps to understand more and also make feel like having conversation between you and i.
I add lot of images to my blog post. There is no definite number. It depend on how long my blog post is. I add images whenever it is needed. These images make it more easier to understand my text.
Also i add short paragraphs. It make it easier to read. You can find a lot of space in my article. My paragraphs are typically 2-3 sentences long.
You can follow these rules while writing your blog post. Write up to 5 articles on your blog post like this.

5. Get some backlinks to your website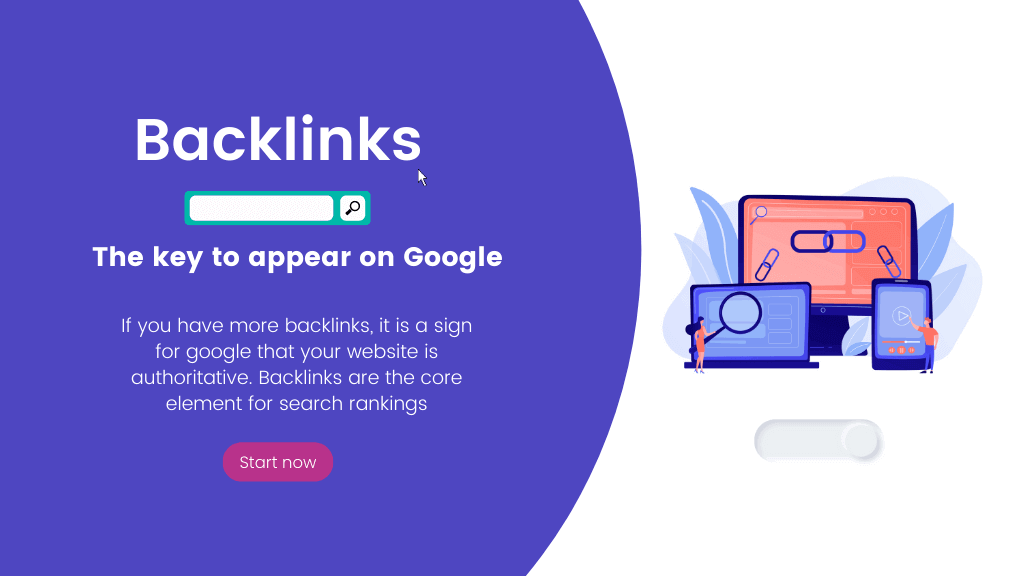 Backlinks are very important for search ranking. Backlinks are links from a web page to your website. If a web page links to you, it is counted as a backlink. Search engines like google consider backlinks as an important factor to rank a website in their search result. If you have other web pages linking to you, you will rank higher in google. High domain authority links are more valuable. It means backlinks that you get from authoritative websites and website that have ton of backlinks.
How backlinks can help your website appear in google ?
Google ranks websites which are more authoritative. It takes time for google to trust new websites and rank them. Authoritative websites have a lot of backlinks and they rank higher. When google was created by Larry Page and Sergey Brin, the core ranking factor was backlinks. Back then websites were ranked on the basis of how many people link to it. If a person link to a web page, the content on the web page should be valuable. So they created google this way. Nowadays there a lot more ranking factors. Still backlinks plays a crucial role. Google trust websites which have more links pointing to it and rank them. So building backlinks is very important if you want your website to appear on google.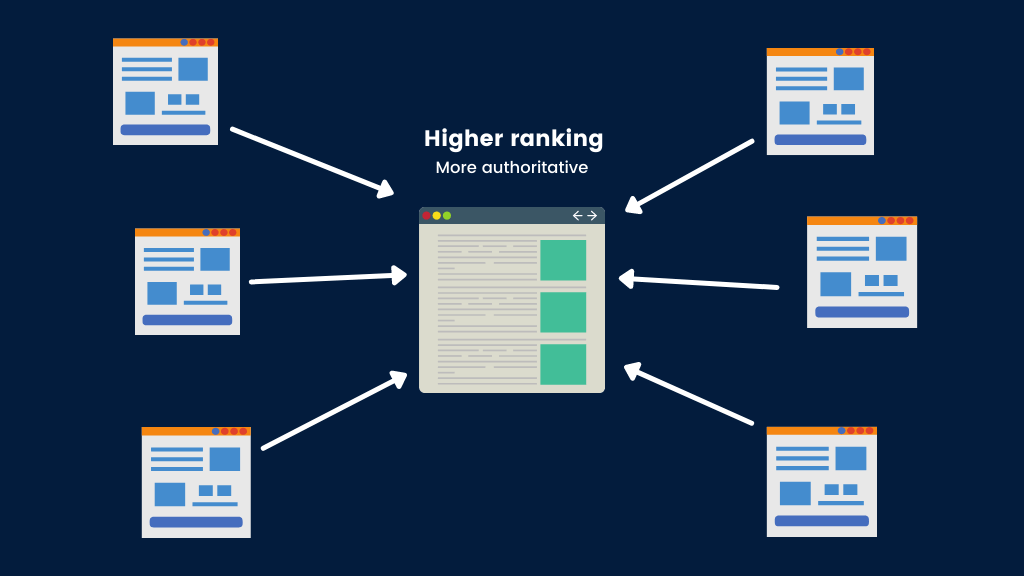 I will list out some ways to get backlinks to your website so that your website can Instantly appear on google.
How to build backlinks for your new website ?
Broken link building
Broken link building also called dead link building is a way of building backlinks by analyzing web page that contain links that point to resources which no more exist and replacing them with your links. If you click on a broken link it throws 404 error mean the page does not exist. I will explain how to do it.
First you need to search around the web for web pages that contain broken links. Go to google and search a keyword related to your niche. (You should have an article related to the keyword you are searching) .
Take a look on all the web pages that appear on the search results. Analyse web pages in ahrefs broken link checker tool and it will show you the broken links. It's a free tool.
Big website with lot of articles tend to have a lot of broken links. Find the broken links using the tool and contact the owner of that website.
You can contact them through email which they will provide in contact us page or if they have given any social media link contact them through it. Tell them about the broken links in their web page.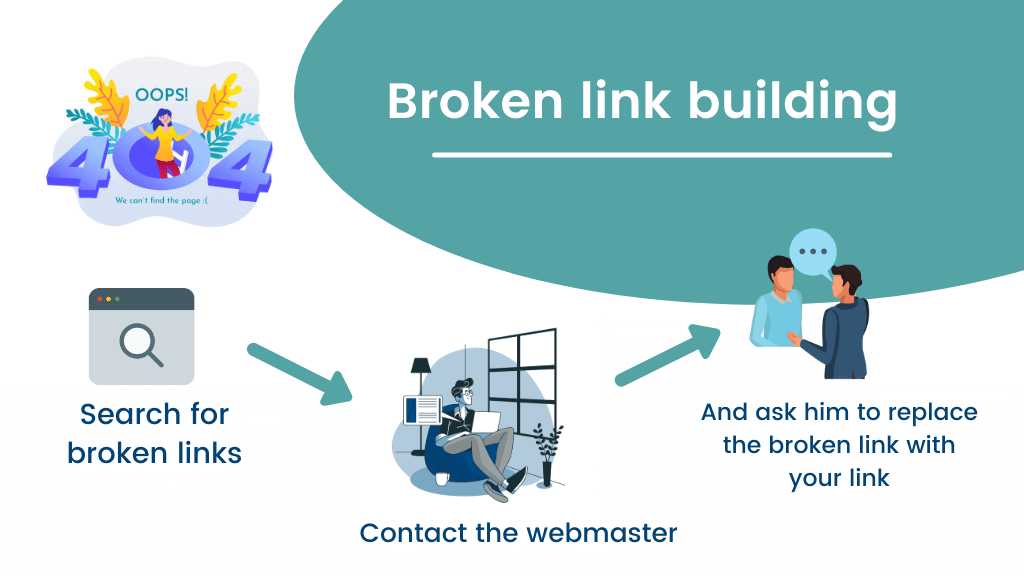 Mention part of the article which contain broken links. You should be helping them to find their broken links. And tell them you have an article which is matching to the content they were linking to.
Say that it would be helpful if they replace the dead link with your blog post link. Don't go and spam. They should feel that you are helping them. This way you can get more backlinks to your site.
Or first you can find web pages that contain broken link related to your niche and then write article that would fit in the place of the dead link.
Guest posting
Guest posting is an easy way of getting backlinks. All you need to do is to write article for other websites and if the content matches any of your article, put a link to yours. These way you can generate more valuable backlinks. There are lot of websites which accepts guest posting. Some of them are not free. You have to pay them and write article on their website for backlink. Also there are free websites. You can learn more about guest post websites from here.
Medium is a blogging platform where you can write and publish content for free. It is like creating another blog but all you need to do is create an account in medium and you are ready to write article. You can sign up with google. Content you write will be published in your account in medium so URL will be like this. Medium.com/@your_user_name. You can write article on any topic and you can link to your blog article from medium. Add your link only if there is a need of linking to other resources and your article fits in the place.
Info graphics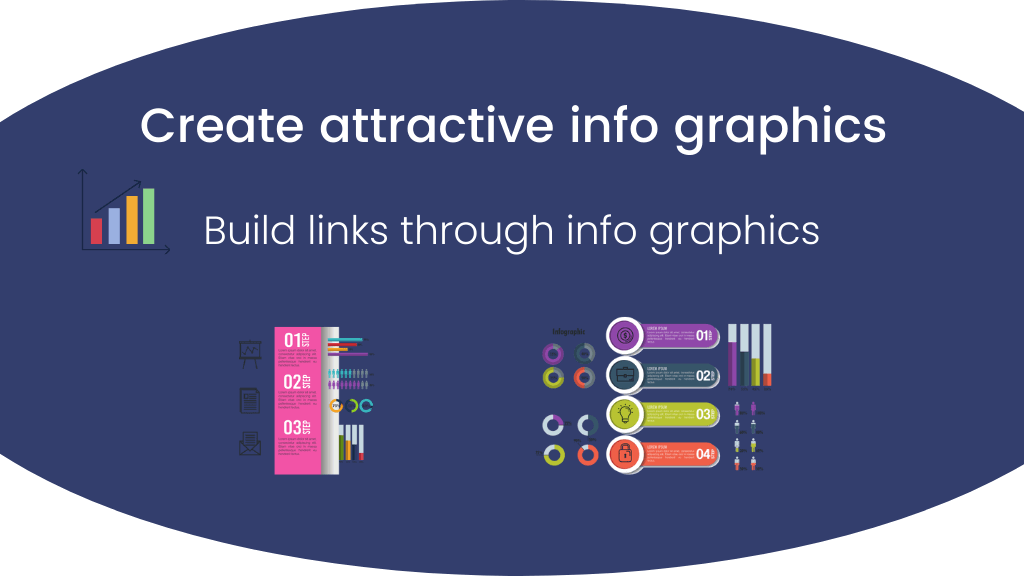 Info graphics are collection of images and charts with little text which is used to understand the information easily. Using info graphics to explain the content on your website will be very helpful. Also if infographics design is excellent people may share it on social medias. Info graph help to explain content easily by breaking them it small points with corresponding images.
Did you know that these info graph can be used to generate backlinks ? Yes you can generate backlinks to your article using info graphs. I will explain how to do it.
First create and amazing info graph which stand out. The information in it should be easy to understand. For that you can use images and bullet points. You can use a tool called Canva for creating info graph. Canva provides templates for creating info graphics. So it would be easy for you. You can choose any template and edit the text. You can change images according to your topic. Canva provides the layout or design of the info graphics. You can change the content in it.
Now that you have created an info graphics, you should add it on your blog post. Then you can provide the code that contain the link of that info graphics. You can get the link of info graphic after you add it on your blog post. Left click on the info graphic on your article and open in new tab. Copy the link. Then put the link in html code inside img src="your image link".
The code will look like this.

Like shown in the above image replace the link inside hrefs with your article link.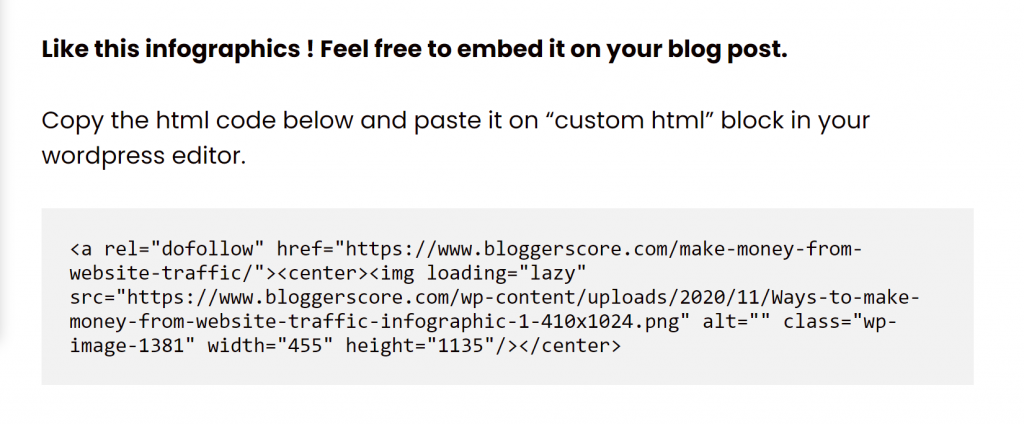 Now below the code say that "you can use this info graphic on your website. copy and paste the html code i have given in the word press html block". As shown in the image above.
Now if someone use your info graphic on their website you will get a backlink.
6. Optimize Meta description perfectly
Meta description is an important factor for appearing in google. This is a brief summary of what a web page is about shown in search results.
Meta description are of two types :
Blog description – Meta description of your whole blog or home page of your blog.
Here you describe your blog briefly with perfect keyword related to your niche. This appears in search results when your brand name or blog name is typed in search. It is a description for the home page of the blog. Look at the image below.

Write your blog description in a way that people can understand your website niche. Adding the main keyword of your website in blog description is a best Seo practice. Add eye catchy lines in your blog description. If you have slogan then add it in the description. That's good.
Blog post description – Meta description for each blog posts or web page.

Here you should write description for your blog post. It helps your article appear in google. Ideal length of meta description is 160 characters which means two or three sentences.
Add the keyword of your article in the description. These description can help you in increasing CTR and thereby your rankings go high. Give sneak peak of your content in your meta description.
Add lines which fills curiosity in user to checkout the article if they read meta description. This will help you get more clicks. Include related term of your focusing keyword in the meta description if possible. This might help you rank in multiple terms.
Check out my detailed guide on how to write blog description and tips for writing blog description.
7. Install Yoast SEO plugin
Yoast Seo is a WordPress plugin for doing seo optimizations. This plugin shows on page seo score and point out the seo mistakes while you write a blog post. Also this plugin provides features like add meta description, URL slug, focus on a keyphrase and many more.
Yoast Seo customization box appear in the bottom of every page in your WordPress editor after you install and activate this plugin. I recommend to install this plugin because i have been using it for a long time. Every time I create a new website, first I install this plugin. It is because of the seo customizations it provide, popularity and easy usability. You can choose any other SEO plugin. There are a lot of popular SEO plugin like rank math, All in one SEO and many more. Choosing the SEO plugin is up to you. I use yoast so i will be talking about it and how it helps to appear in google.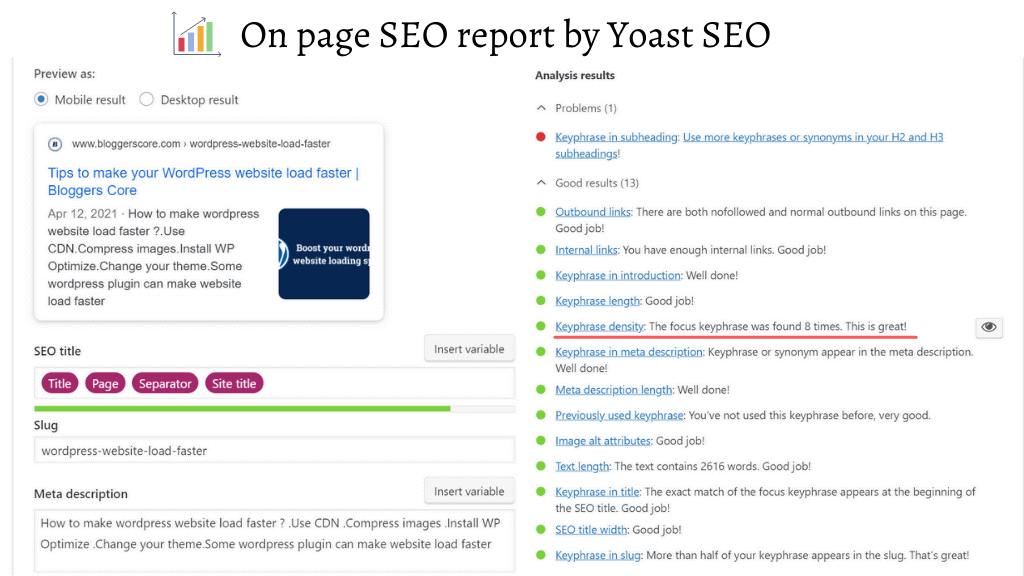 On page seo is very important for ranking your page. You have to focus on a keyword, make sure you add the keyword in the article enough times and all. Yoast analyse your article while you write and point out problems and good result and shows you like this image shown below.
It is hard to implement all these on page seo optimization while you write an article and most probably you will forget some of them.
The plugin solves this problem by displaying an on page seo checklist pointing out all errors and good results you have in the article. And mainly it shows keyword density. Keyword density means the number of times you have repeated the keyword in your article.
If you add keyword more than enough, the yoast shows an error and if its not enough yoast tell you to add more. How many time you should repeat the keyword is determined by text length. Lengthy articles should have more keywords.
The plugin tell you exact number of time you should add the keyword. In my opinion if you follow these yoast seo tips and write article, it will be easy for you to get indexed and appear on google.
8. Make your website load faster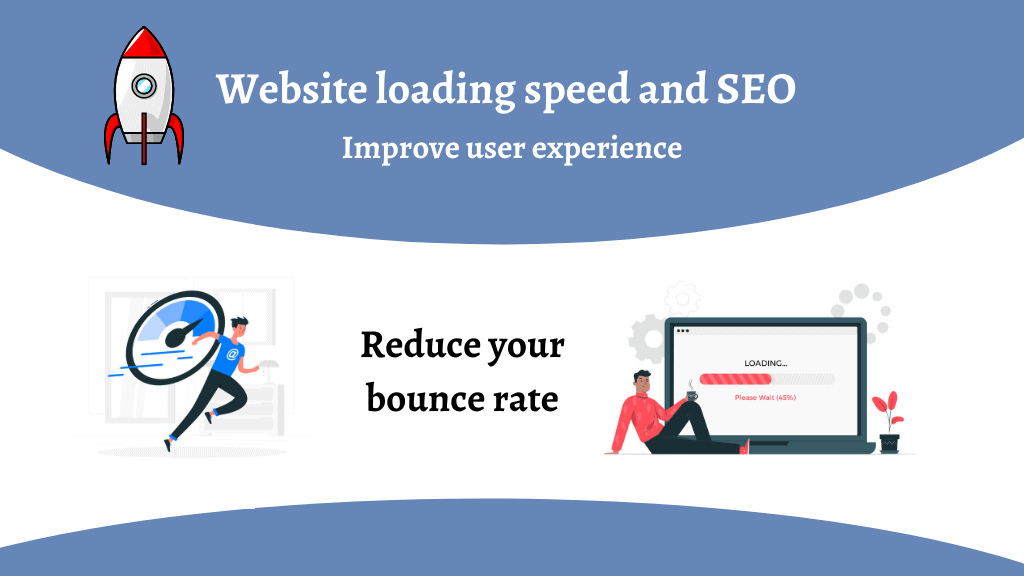 Loading time of your website also matter in SEO. Website loading faster rank better in google and will also have better user experience. What would you do if you click on a search result and that website take too long to load ? Obviously you will click back and check out the next search result. This is a bad signal to google.
There something called bounce rate which google consider while ranking a website. Bounce rate is percentage of visitors that bounce back from your website back to search result without spending much time in your site. If a person click on your result and click back suddenly, the bounce rate increase and that a signal for google that your website was not helpful to the user. So your ranking go down. Now if your website takes too long to load people will bounce back suddenly and click other results which will badly affect your seo and rankings. So optimizing the loading time is important.
For that in WordPress you can use different plugins. I will say some tips for decreasing loading time.
Cache your website
Caching your website help improve user experience. If you cache your web pages, once a user load your site, next time your website will load suddenly. Because the pages will be already cached in their device. This very useful. Since the content of the page is stored in cache memory, it will decrease the server load also.
You can cache your WordPress website using some plugins. There are lot of plugin for caching your wordpress website. The plugin that i recomend using is w3 total cache beacuse of the features it provide. In one click you can cache your website using it. W3 total cache is a popular caching plugin which can make site load faster.
Measure your site speed and fix errors
Use google page speed insights for checking your website speed. It is a tool provided by Google to test page speed and it will give you a score. You can check loading speed of your website in both mobile and desktop. Just type the url of your website and the tool will show you score in either red or yellow or green. If its green then it is good speed. Red means your web page is too slow. Yellow is a medium score.
For seo and better user experience you should get a score in green which means 90 or above. The tool will show you how you can improve your score. Below the scores you can what is stopping your website from loading faster. It will show what take too much time to laod on that page.
Compress images
Images make your website look good and it will help convey information in a better way. But these images can slow down your website. The solution for this problem is to compress image size. Keep image size below 100kb. Smaller the image size, faster it loads. For compressing images you can use a tool called tinypng. Compress it till it us under 100kb.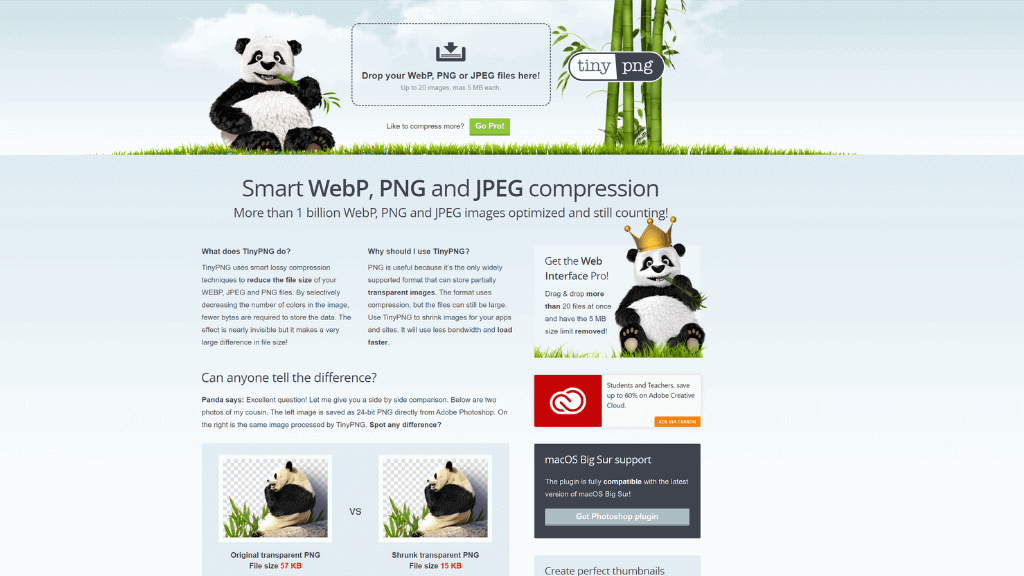 Also image dimensions make the image size larger. Try to reduce the dimensions of your images in the homepage. Add images of large dimensions only if necessary. Try to avoid it maximum.
WordPress plugin is there for image compression also. It's called smush. It will automatically compress your images while upload them in your blog post. I wont recommend installing it because too many number of plugins can also slow down your website. It would be better if you compress images using tinypng and then upload it.
If you want to know more about optimizing website loading speed step by step i have a detailed guide on how you can make your wordpress website load faster.
9. Request for indexing (Google search console)
First when you publish an article google wont rank you or index you. Google wont be able to find your article. At that time you should submit it to google. For that they have provided a feature in google search console called request indexing.
What this will do is submit your blog post URL to google search spiders for indexing. Since a lot of people are doing the same thing there would be queue of url's waiting to be crawled.
So it take some time to crawl. But not as much time it takes when you don't submit and spiders find your website through backlinks. You could get indexed quickly and easily.
I have showed you how you can set up google search console in the above part of this article.
Before we look at how to request for indexing i will list some optimization and way you should write content if you want to get indexed and appear on google quickly when you search your blog post title.
Seo tips to make your website appear on Google
1) Write lengthy articles
Long form content with all sub topic covered to get better result. It worked very well for me. When i published 1000 words articles it took 3+ weeks just to get indexed. But when i published an article of nearly 4000 words i saw that it got indexed in 9 hours. That was crazy result i got as a new blog. By this i don't mean that you should write long content that is not on the topic. I mean write enough content. Research more about the topic and cover it's sub topic and make your article thorough. Give information that is needed. My article of 4000 words was for beginners. I wrote about SEO optimization for a brand new website. So it has more content to cover and explain to a beginner. Provide information that is about the topic and necessary. Don't write rubbish things to make article long.
2) Keyword optimization
Include the main keyword in your article. Enough keyword should be added according to the length of your article. Use tool like Semrush to get keywords that are related to your main keyword. This will help the google search bots understand your content better and there by chance of ranking higher are more. Also use LSI keyword so that you can rank for related terms. LSI keywords are keyword which are Semantically related to your keyword. For example if your main keyword is dog training then LSI keywords are training dogs , puppy training, training tips, dog trainer. Google uses these words to understand context in your content.
3) Structure your content
Add subheadings to structure your content. Include the keyword in subheadings. Dividing content into section using sub headings will make it easier for user to read. Most reader don't read the whole article. They just take the information they want by reading through your sub headings. So optimize it perfectly. Make your content into pieces of information by dividing it using sub headings.
Implement these tips i gave before requesting for indexing.
How to request for indexing in google search console ?
First signup to your google search console.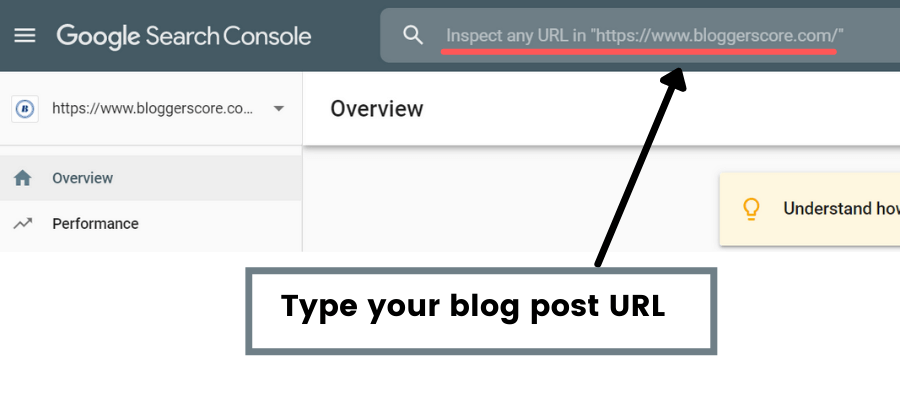 Then type your url into google search console search bar. You see a search bar named inspect url in your dashboard as shown in image below. Type the blog post's url which you want to get indexed. Press "Enter" and now you will see data about the blog post such as it is crawled or not and if it's already crawled when was it and all those data. It also shows if that page blocked search bots from crawling or not.
You will see an option called "Request indexing" in the right side as shown in image below. Click on it and it will show a pop up saying "Testing of live URL can be indexed". This may take 2-3 minutes. So wait and it will show "Request indexing submitted".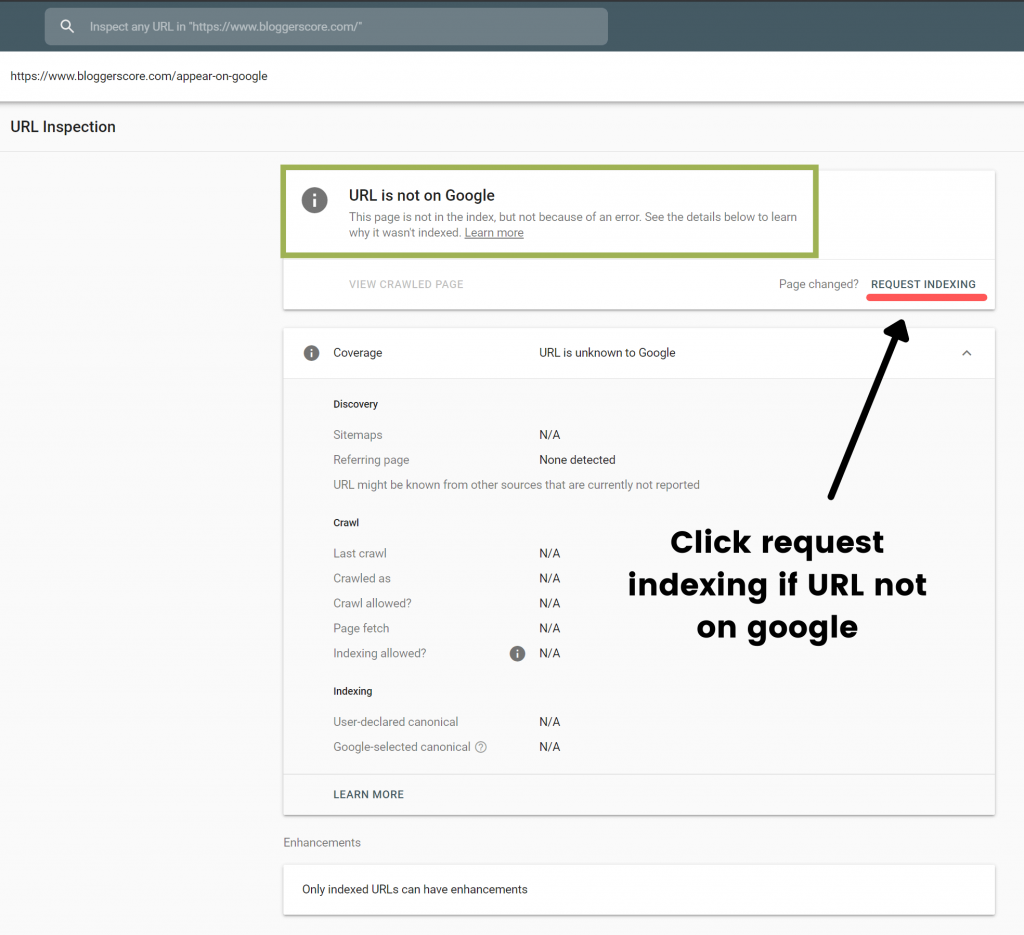 You can do this on all of your blog post URL. It will take time for the spiders to crawl your web page because it has crawl other web pages too. Wait for sometime. It may take a day to crawl your site. You can check if it's crawled by doing same thing. Type URL in the inspect URL and it will show crawled. Also you can check if it's indexed by typing the blog post URL in Google search including the word " site: " before the URL as shown in image below. If it's indexed, your result will appear.
If you follow these tips I gave you, I can assure you that you will get indexed on google instantly.
10. Promote on social medias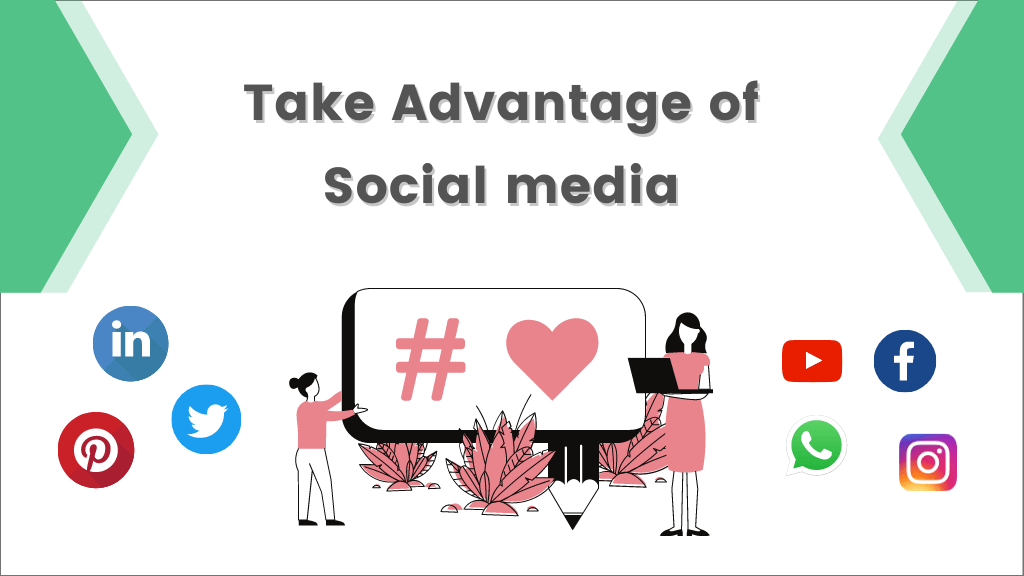 Social media plays an important role in your search appearance. Google takes traffic from social sites as signal. If you get traffic from major social medias like Facebook, Instagram, Twitter, LinkedIn, etc.. it is good for your search rankings and also an extra source of traffic.
Google consider this traffic from social media as social signal though it is not a direct ranking factor.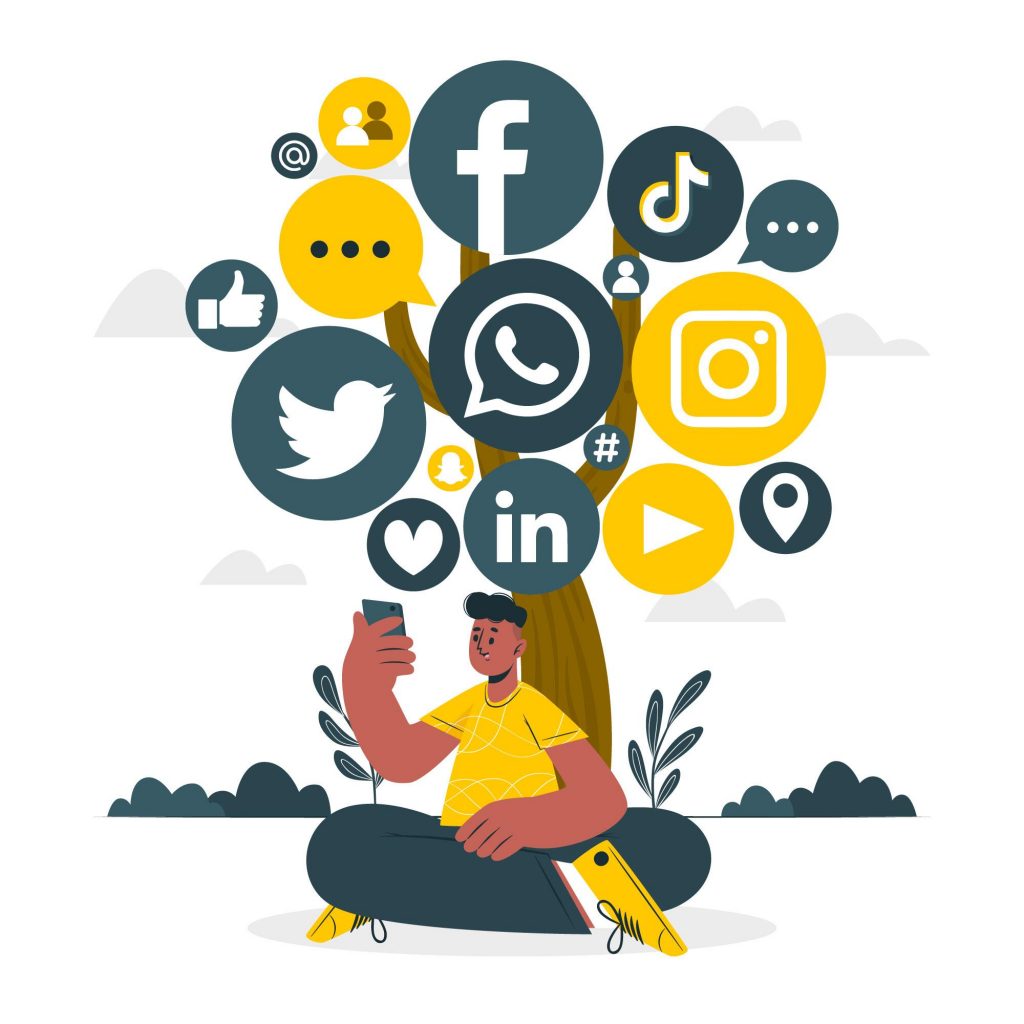 Creating an account about your website, introducing a brand can get targeted traffic. If traffic from these sites stay on the page for sometime, your bounce rate will decrease. Other than search rankings being on social media help build a community. You can interact with your audience and share things and also promote your blog posts.
This could help you get people who are interested in the topic from there. Also all of your social media pages will rank on your website name.
If a person search your website by type your websites name he will see all these social media page along with your website. First page of search will be all of your pages and content.
Here is how you can use some social media for getting traffic.
Facebook
Create a Facebook page on your websites name. Set up your profile and introduce your brand to the people. You can create Facebook business account if you want. I would recommend it.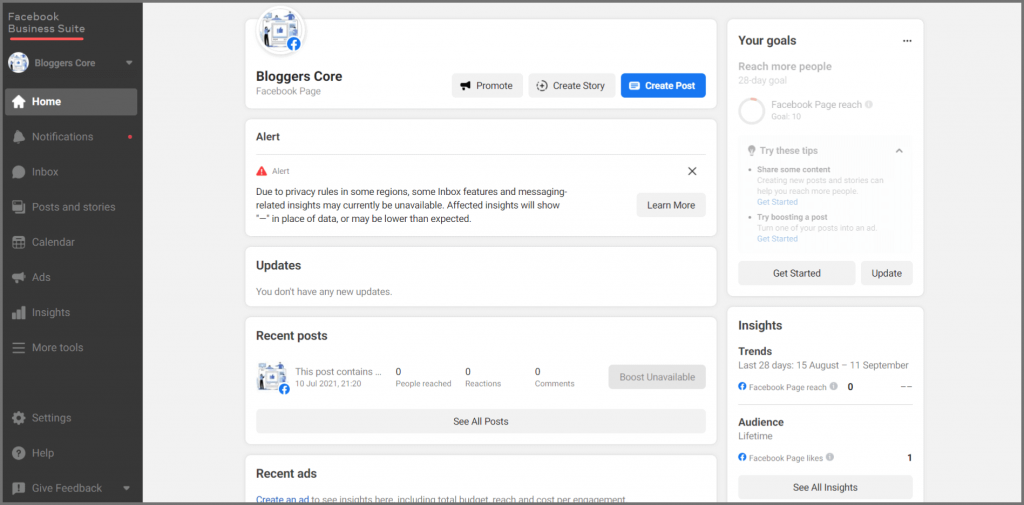 Here you can reach out to different people on your topic. You should join groups which are on the same topic and share your articles there. Don't spam. Try to provide value through your posts. If you build an engaging community in Facebook you can earn money also.
You can promote affiliate links related to your niche. You can do branding here. Getting more people in your Facebook community also help to get returning visitor.
Every time you share something in your community there is higher chance of people to click on the link to your blog. Also you can monetize this audience through different ways.
Instagram
Instagram is a fast growing social media. Nowadays everyone is on Instagram. You can catch some audience from here. Though you cant share your links on Instagram it can help a lot in branding. You can add your website link in bio.
On Instagram you have to give content on your topic and drive people attention. Post attractive images with content. Use a small watermark or add your websites name on the images you post. This will help people recognize your brand and also if someone else take it and post you will have the credits.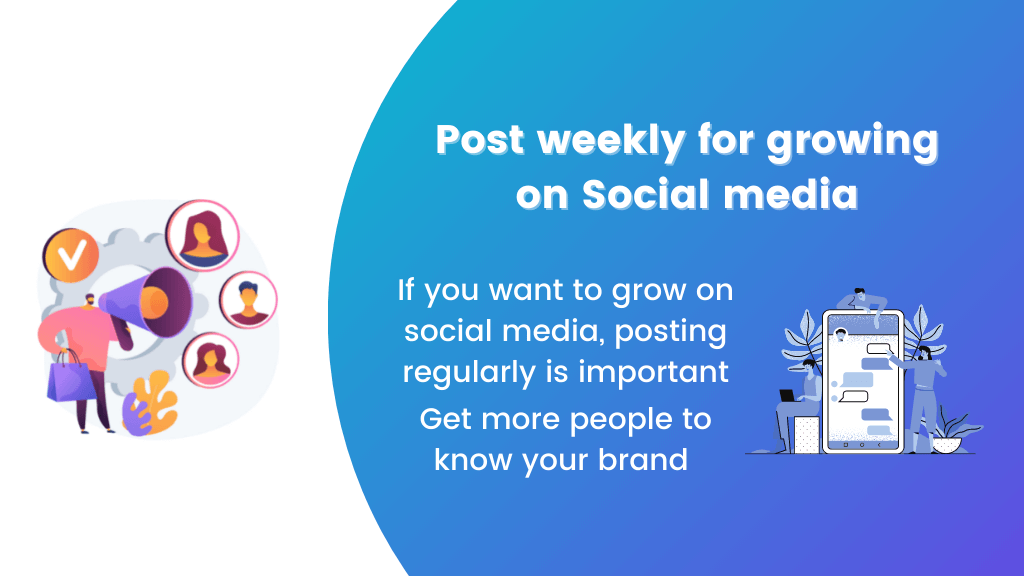 You must post weekly. Then only your account will grow. Post updates about the topic. All new things came on that topic. Sharing pieces of information on Instagram twice a week will grow your account and there by your brand.
LinkedIn
LinkedIn is a growing social media. Unlike Facebook here you can search for job. Most people are focused on their goals and not many of them share any comedy videos or anything. Many of them are goals oriented. So here you can convert targeted audience and get more traffic. Follow people who are related to the your niche. Here it is easy because there is an option for adding your skills in which category you are working or willing to work all those stuffs. After adding these things the LinkedIn algorithm will automatically suggest whom to follow.
Post your website updates and whenever you upload a blog post, share it on LinkedIn. Also you can create a company page other than your account. You can create a page for your website where you can higher writers for your blog if you want.
so that's all about social media. Now lets move to next tip for your website to appear on google instantly.
11. Internal linking
Internal linking is a linking to pages within a website or domain. If add a link from your blog post to another blog post of yours, it is an internal link. This has many benefits as it helps in ranking and getting indexed fast.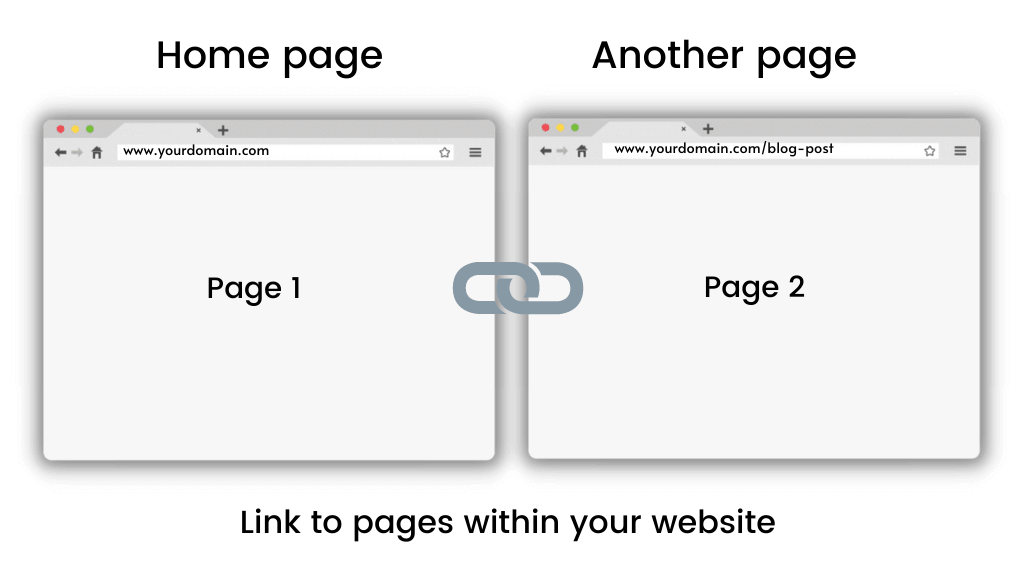 Helps to navigate through your website. These links helps a user to navigate through pages on your website. User Experience will be improved if you add internal links
This also help in equity ranking of all pages. If a spider crawl through a page on your website it follow all do follow link on that page. Means it goes through it and index that page also. So if you add internal link to related post, it will help in ranking that post also.
There are two types of links. Do follow and No follow.
Do follow: This type of link is followed by google search crawlers. As the word suggests it is a link that can be followed by spider program.
No follow link: These are links which google search bots do not follow. In some situations you may have to add this type of links. Add no follow link to pages you don't want the spider follow.
12. Site map submission to Google search console
Sitemap submission means submitting your websites XML site map to google through search console. Doing this have lot of benefits. Your blog post will be indexed quickly. XML sitemap contains links to all your pages and the sitemap updates when you add a new page post. You can submit this XML sitemap to google and search engine bots will crawl through sitemap and links in it and will help you rank higher.
XML site map quickly inform search engines about changes in your website. Search engines wont index changes instantly. Sitemaps informs search engine right away which result in faster indexing of changes in your website. Also help search engine to prioritize pages that they will crawl.
How to create XML Site map ?
For this just install Yoast SEO WordPress plugin. It will auto generate XML site map for your website when you activated the plugin.
Too see this XML sitemap enter yourdomain.com/sitemap.xml in your browser.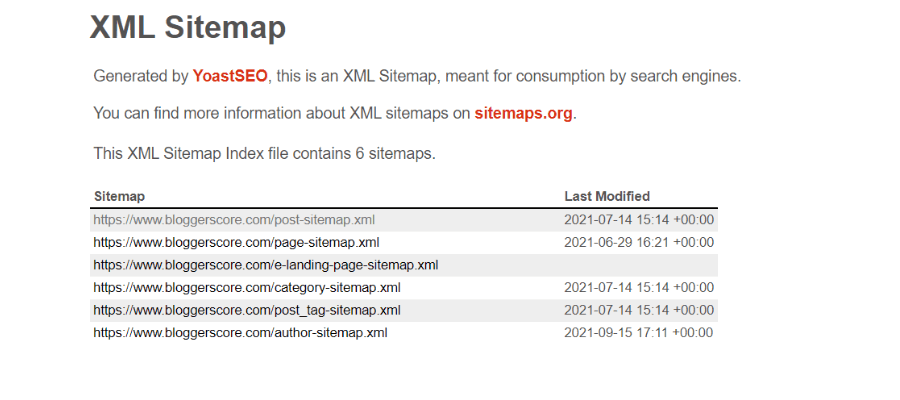 Now lets look at how you can submit sitemap to google.
For this you can use google search console. Sign up to google search console and add your property (website).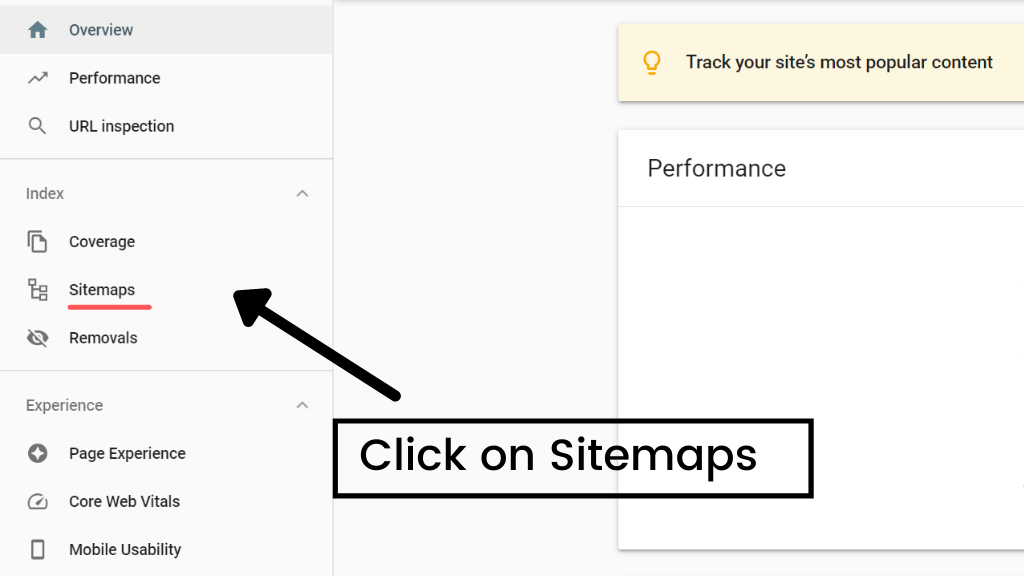 Login to you search console and in your dashboard you will see a option called sitemaps. When you click it you can see "Add a new sitemap" as shown in the image below. There website URL is already there. After the ' / ' you need to add the sitemap.xml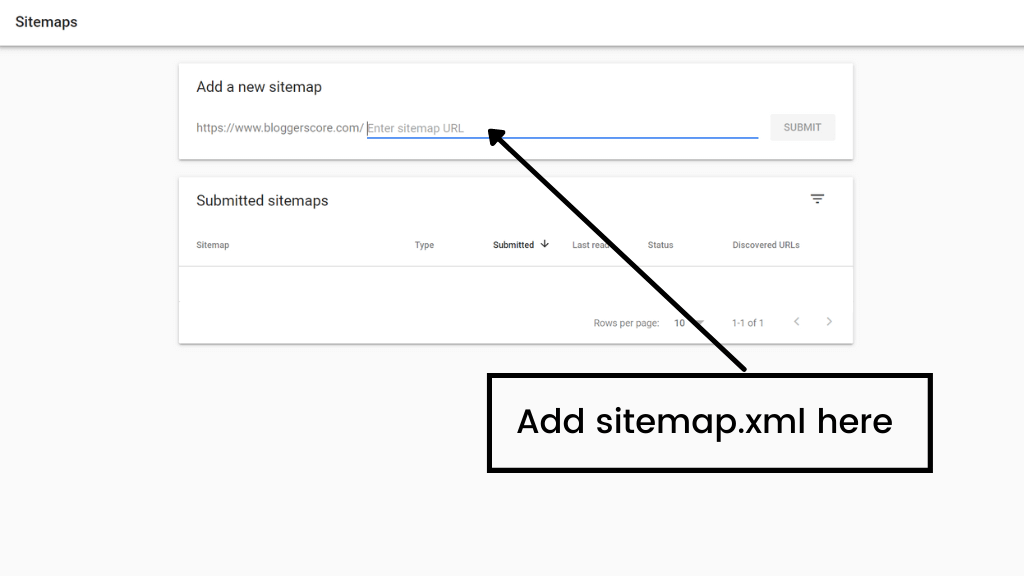 Click submit and you are done !. Your sitemaps been added and google crawlers will crawl through it.
Final thoughts
Okay ! i hope now you know why doesn't your website appear in google search and what to do to make your website google searchable. If you follow these things without skipping i guarantee you will be on the SERP.
After all remember this,
" Google wants the user to get what they are looking for. So remember to make your content helpful to users "
Feel free to contact me at [email protected] for any help and if you want me to make your website appear on google search. Also subscribe to my email list to get notified when i release more helpful content.