Blogging is a good way to make money online. Most people make a good living out of blogging.
According to data, there are over a 600 million blogs on the internet. It is getting popular day by day.
People can make profit by sharing their knowledge, experience on the internet.
Nowadays we google everything. and every blog that come in the search are making money when we read their it through different ways. We consume more content than olden days.
So blogging is good way to make money . In this article i will exactly how much money do bloggers make. I will share some popular blogs that make lot of money.
How much money do bloggers really make ?
On an average, bloggers make $400 to $600 per month from their blog. This depend on many factors. A professional blogger earn up to $10,000 every month. Popular blogs make more than $60,000 per month. The amount depend upon the traffic a blog gets and the way they monetize. The more traffic a blog has, the more money it can make.
There are websites that make millions. Usually they offer some sort of digital product or service. How much money a blog can make depend on:
How the blog is monetized
How much traffic it gets per month
Niche(topic) of the website
Location of the users
These are crucial for making money from a blog.
How the blog is monetized
How the blog is monetized is the method that the blog use to earn money. It can be ads, affiliate marketing, or selling digital products etc.
There are advertising companies which pay for every time someone view an ad. Google Ad Sense is used most widely.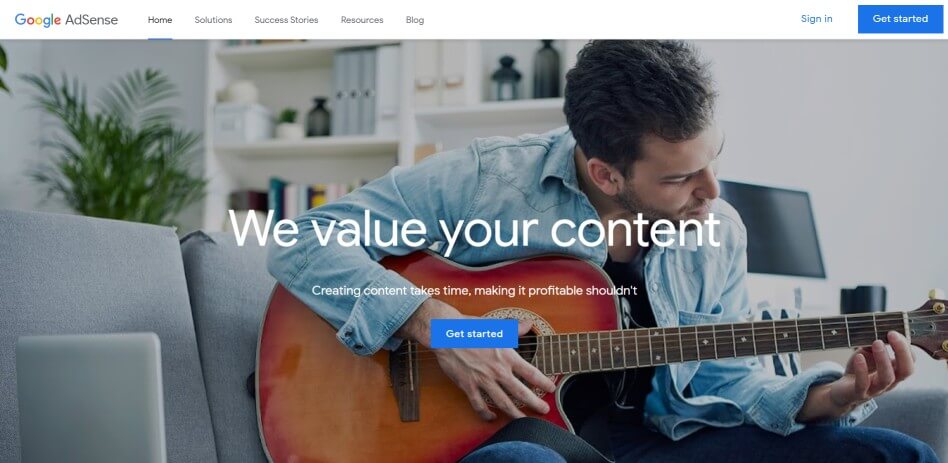 They pay the highest. If a blog displays ad to earn money, placement of ads should be at right place for making more money from the traffic.
It should be placed in spot where the people pay attention and also should not be annoying for them. Should not look like spam. Don't add too many ads on a page. It will not look good.
Imagine someone entering your website full of spammy ads. There is a more chance that he/she would click back and check other websites.
And that not good for your website. It will increase bounce rate which hurt your SEO. You should find a perfect number of ads per page according to your page. Add ads where people pay attention or see but does not get annoyed.
How much traffic it gets per month
How much traffic the blog get is another important thing. For a blog to generate income it should have considerable amount of audience.
You are making your audience buy your product or purchase through your affiliate link. There are lot of sources to get traffic to a blog.
Google search is good source to get traffic to website. Your page should rank on keywords that people type in google. Readers of your blog are the key to make money.
Niche(topic) of the website
Niche (topic) of the website also play a crucial role in how much money a blog can make.
Some niches are more profitable than the other. For example if a blog is about tech, it can earn more money through affiliate marketing.
By joining amazon affiliate, these blogs can refer to products in amazon and make money. Since it is tech, there is a lot of product available. They can write product review articles and add a purchase link to amazon.
Some niches are more profitable if we use Google AdSense. Niches like health and fitness have a lot of searchers in google. The pages that rank on these topic get a ton of traffic. Here google AdSense is a great way to monetize.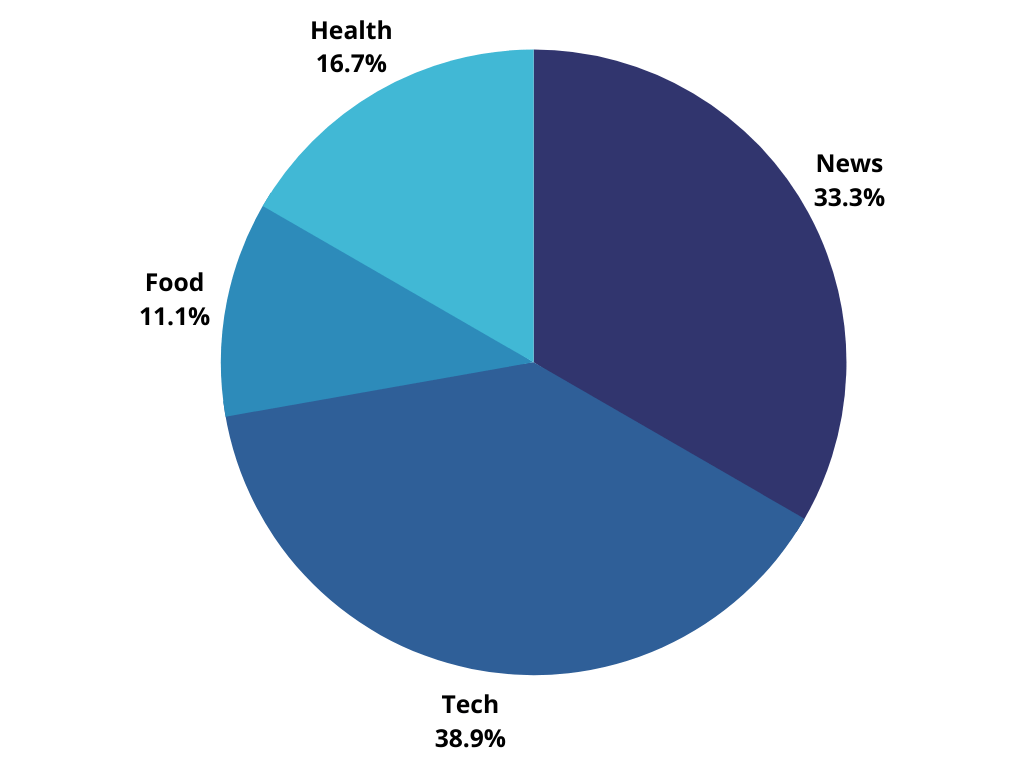 Location of the users
Google AdSense pays more if the blog traffic is from US or UK. So the location of the uses of your blog is also a factor for making money.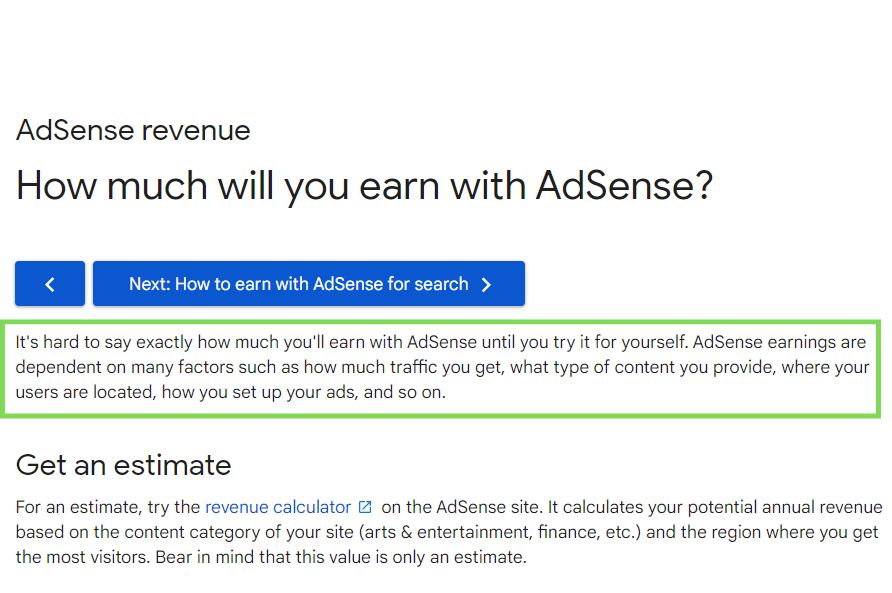 Famous blogs and their income report
| Blogs | Monthly income | Niche |
| --- | --- | --- |
| labnol.org | $60,000 | Technology |
| Smart Passive Income | $100,000 | Making money online |
| Pinch of Yum | $50,000 | Food blog |
| Making Sense of Cents | $100,000 | Personal finance blog |
| Survival Life | $1,000,000 | Survival life blog |
| Learning Herbs | $20,000 | Home herbal remedies |
| Little Coffee Place | $10,000 | Blog about coffee |
| Shout me loud | $40,000 | Blogging |
Top paid blogs in the world
| Blogs | Income per year | Niche |
| --- | --- | --- |
| HuffPost | $500 million | News |
| Engadget | $47.5 million | Technology news & reviews |
| Moz | $44.9 million | Seo software |
| PerezHilton | $41.3 million | News |
| Copyblogger | $33.1 million | Content marketing |
| Mashable | $30 million | News, tech, entertainment |
| TechCrunch | $22.5 million | Tech news and reviews |
| Envato Tuts+ | $10 million | How to tutorials |
This data is taken from targetinternet.com.
Most of these are websites that have been there for a long time. Websites like moz have digital product which help them generate huge income. Some of these websites started out small long ago and now they are big news publishing companies. They make a lot of money from ads and sponsors.
How much money do travel blogs make ?
They make around $1000 – $2000 dollars on average. The most paid travel blog make above $50,000. These blogs earn mostly by referring products or by placing ads. Sponsored content are also source of income for these blogs.
These blogs can earn more by offering tour guides etc.. If you are starting a travel blog, it is very profitable. You can wander around different places and make money out of it. Also you can offer different services like social media management, freelance writing , consulting service etc… and triple your income.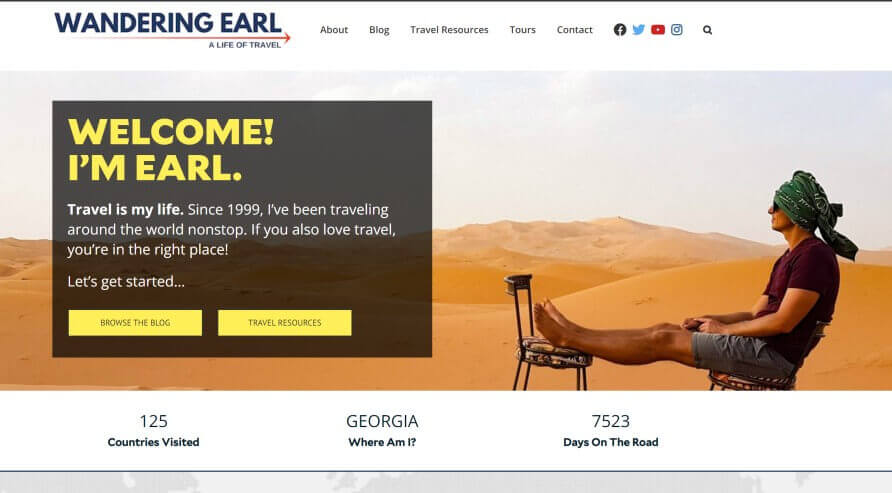 Selling ebooks also word out for travel niche blogs.
Here are some famous travel blogs and their income.
Famous Travel blogs and their income
| Travel blogs | Income |
| --- | --- |
| practical wanderlust | US$ 22,000 |
| The shooting star | US$ 2,000 – 3,000 |
| wanderingearl | US$ 2,500 |
| It's a Lovely Life | $208,558.17 |
| Heleneinbetween | $12,026.78 |
| Living the Dream | $3,984 |
| WhereverWriter | $3,575.05 |
These income reports are taken from their websites.
How do bloggers make money ?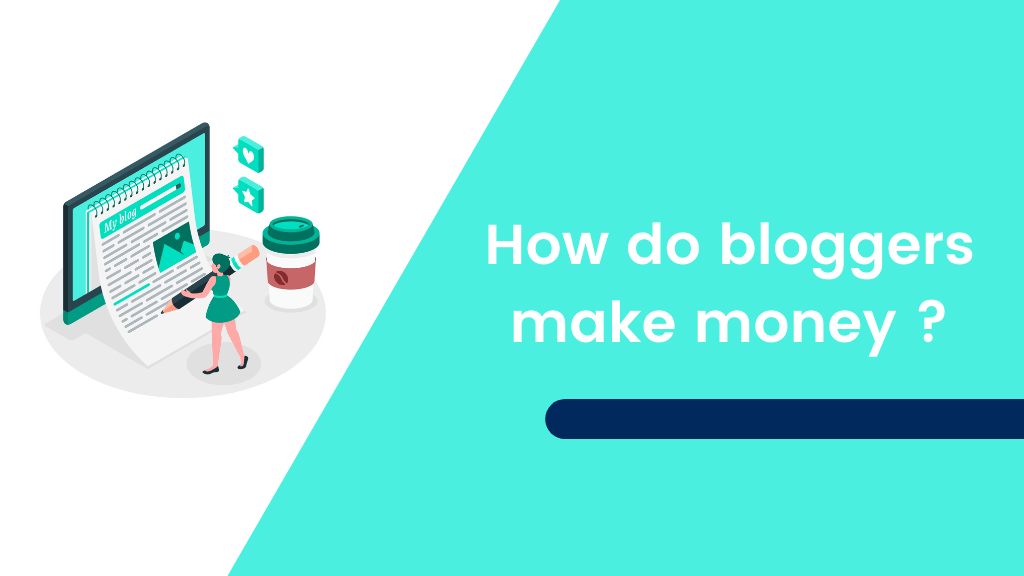 Bloggers make money through many ways. Google ads, Affiliate marketing, Sponsored content, Freelancing, selling online courses, eBooks and audio books, creating digital product are some of the ways bloggers monetize their blog. Generally most bloggers use pay per click ads to make money from their blog. This is a very profitable way of monetizing.
With growing popularity of earning money online, more people are getting into starting a blog.
There would be a at least a person in most families earning income online.
Bloggers can make money from their blog through different ways. There are a lot of monetizing options.
These days people search on google for everything. Every second 63,000 google searches are made.
That's 5.6 billion searches per day. Every time we search something on google, articles and blogs show up with the answers. We read the article to get information. You see many ads while you read an article.
That's one way to earn money from blog. There are a lot more ways a blogger can make money. Here are some of the ways a you can make money from blog.
1. Pay per click ads
Google AdSense is most widely used pay per click ad network. These pay you for the clicks impressions an ad gets. You just need to place the ad at the right spot. When people read your page or scroll through, they will see the ad.
Pay per click ads are most profitable way to monetize a blog. Google adsense pay $0.20 to $15 per click. Mostly we wont get that much. Some niches are more profitable and make lot of money from adsense.
But some make very less. Also the location of the reader of your blog also matter for getting paid more.
Traffic from countries like United States are more profitable. There are other pay per click ad networks. Media.net is one of them. It is a highly paying ad network after adsense.
2. Affiliate Marketing
Affiliate marketing is a popular way of blog monetization. Most bloggers use this method to earn money. It is way of earning money by marketing products of other company's. If someone buy the company's product through your link, you will get commission.
This way of referring and earning is used by many bloggers to make their livelihood.
There are lot of affiliate programs which pay you high amounts. If someone buy their product clicking through the link that you mention on your blog, you will get commission for the sale you made for them.
You can join affiliate programs like amazon associates (affiliate program of amazon) for monetizing your blog with affiliate marketing.
3. Sponsored content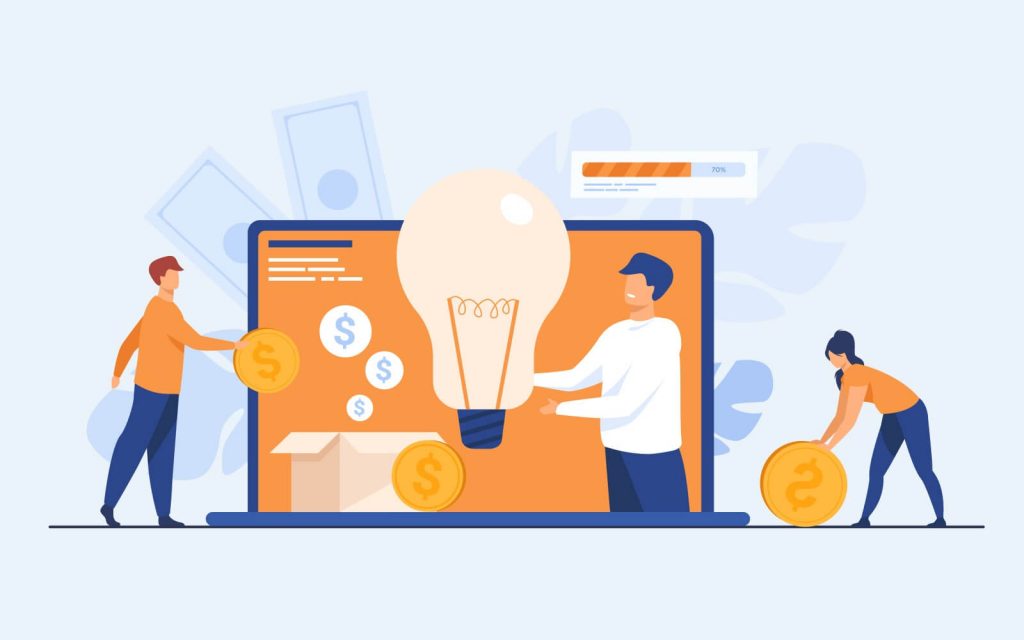 When your blog get enough traffic, you can write sponsored content. You can ask for sponsorship on their any company's website on your niche.
In sponsored content you have to write about a product and the company will pay you. For sponsorship you need a lot of traffic.
Travel bloggers often write about hotels and tour bags. Sometimes these might be sponsored by the hotel. Usually sponsorship pay more.
When you write a sponsored blog post, you to talk about only the good sides of the product.
4. Freelancing
A freelancer is someone who work for himself and make money by providing services. You can earn money from your traffic by offering service.
It can be content writing, social media management anything you can do.
You can promote your service on your blog. Create a hire me page for this. Provide your contact information.
This way you can get monetize your audience by making them buy your services.
Utilizing your blog audience to sell your services is a great idea. Place a widget that describe about your service in the sidebars or anywhere that get people attention.
Describe your skills on the page you talk about your service.
Showcase your skills and your works. If you want someone to buy your service you have to make them trust you. Show testimonials of your skills.
That's a bit of ways.There are ton other ways. I have wrote a detailed guide about this topic. You can check it out here.
How long does it take to make money form blog ?
Generally new bloggers take about a year to start earning from their blog. This is because beginners take lot of time to learn stuffs about SEO and search ranking and how to get traffic to their blog. Also they don't spend much time on blogging. If they can spend 2-3 hours a day working on blog, it would only take 6 months make money from their blog.
When you start a blog, the first question is when will the blog start generating income. If you are determined and love blogging you can make it in less time.
Most beginners quit at the start weeks itself. Blogging is like any other business. You have to put the effort and time in content creation. Some blog post may rank on google and some may not.
You should not give up and should learn from the mistakes that you made in the previous blog post and make the next blog most perfect.
Like any other businesses patience is also needed to make money form you blog. You have to wait and keep working. Some blog may succeed very quickly and might start earning faster. And some might not. My advice is not to worry about the money at the starting. First concentrate on bringing traffic to your website.
At last you will get result for your efforts
How much money do beginner bloggers make ?
According to my analysis , Most beginner bloggers earn around $300 to $400. This might not be stable. Some months they earn and some months they don't earn money at all. This because of the beginning stage.
By beginner i mean at least two to three months old blog. If your blog doesn't start generating income in this time period, doesn't mean your blogs a fail.
It takes time. When I started i made no money from my blog. It was like that for 2 years. My passion in blogging kept me going and at the the effort paid off.
Some niches are make profitable and some people get on search quickly.
They can make money faster. How much money you can make depends on your knowledge. How much you learn everyday about blogging ?
The faster you learn, the faster you start making money. Beginners bloggers who start their first blog take more time to get successful.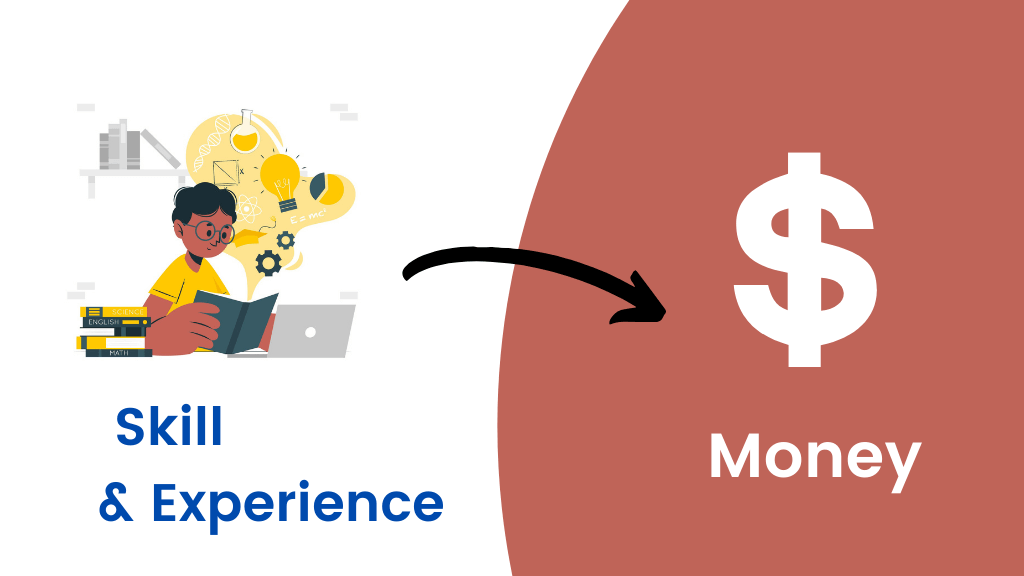 And that how you learn things. All that matters is what you learn and experience. This can help you get successful.
Conclusion
Blogging is a profitable way to make money on the internet. You can sit at home or wherever you want and work. That's the beauty of it. There are a lot of people who have taken blogging as a full time career and they are making more money than their cooperate job.
Don't expect that just after you start blog you will get money. For these famous bloggers it took year of hard work. As I said it is like any other business. You should learn what works and what don't.
That's all about how much money do bloggers make. I hope you got the details you needed. If you enjoy reading this, don't forget to share this.
Also Read : How to make money from website traffic (Full guide)